The best way to ensure we're eating healthy, balanced meals is to plan ahead. Making a weekly meal plan and shopping for the relevant ingredients helps us to be in control of what we're eating.
However, sometimes life gets in the way. It might be that supermarkets don't have what we need in stock, we might not feel well enough to go to the shops, or we might want to use up other ingredients we already have at home.
In that case, it's important to remember that many ingredients in different meals and recipes can easily be swapped for alternatives. The simplest way to make swaps is to choose foods from the same food group, e.g. protein for protein or vegetables for vegetables. Keep in mind you can also swap fresh for frozen ingredients if those are more readily available – frozen is just as nutritious as fresh!
The dietitians here at Second Nature have provided our top tips for food swaps, picked out our six most popular recipes as examples of easy ingredient swaps, and added some general food-swapping advice. There are a number of possible food swaps for all foods, but these are just a couple of examples.
On the Second Nature programme, your digital health coach can help you make food swaps with any ingredients you have at home if you're unsure.
Top tips for making food swaps
1) Swap like-for-like
Where possible, make swaps within the same food groups. This will mean we keep our meals balanced, for example, by swapping protein for protein, veg for veg, or healthy fat for healthy fat.
2) Use up fresh ingredients you already have
To minimise food waste and unnecessary spending, try to make swaps based around the foods you already have in your fridge.
3) Swap to suit your needs
Remember that swaps can be made for all recipes and meals to become vegan or vegetarian, or to include meat. The same applies for any ingredients we don't like!
4) Keep your freezer stocked
Try to regularly top up your freezer with mixed veg, protein (chicken, fish, meat, or tofu), healthy fats (chopped avocados, salmon), and carb options (rye bread, sweet potato chunks) as you use them. This will provide more options for swaps.
5) Pay attention to your pantry
Aim to have a variety of herbs and spices (e.g. oregano, cumin, turmeric) and pantry staples (e.g. rice, stock, tinned legumes, and lentils) at home. At the very least, chopped tomatoes, tomato paste, and dried mixed herbs are extremely versatile!
Recipes: how to food swap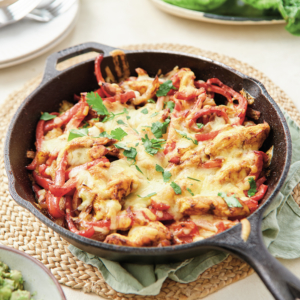 Ingredient
Swap
Chicken
Fish fillet
Prawns
Steak
Lamb fillet
Tofu
Tinned black beans/kidney beans
Tinned chickpeas/lentils
Peppers
Frozen peppers
Frozen/fresh green beans
Sliced courgette
Sliced aubergine
Diced cauliflower
Sliced cabbage
Chilli powder
Chopped fresh chilli (red or green)
Dried Chilli flakes
Cayenne pepper
Cajun seasoning
Chilli paste
Cheddar cheese
Any hard cheese
Feta
Goats cheese
Sour cream
Natural, full-fat yoghurt + lemon juice
Creme fraiche
Cottage cheese
Fresh coriander garnish
Fresh parsley
Chives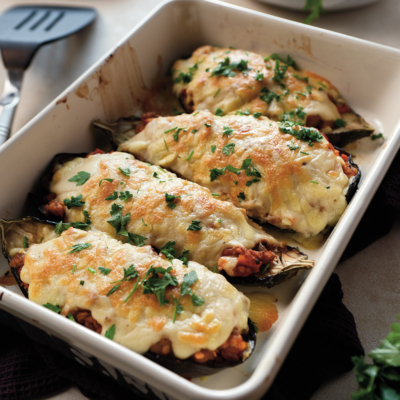 Ingredient
Swap
Aubergine
Peppers
Portobello mushrooms
Butternut squash
Courgette

Red onion
White onion
Frozen, chopped onion
Spring onion
1 tsp dried onion

Dried red lentils
2 x tin lentils
Yellow lentils
Puy lentils
2 x tin chickpeas
Chopped tomatoes
Tomato passata
Tinned plum tomatoes
Cherry tomatoes
Carrot
Courgette
Frozen peas/carrots/sweetcorn
Tinned peas/carrots/sweetcorn
Fresh/frozen peppers
Fresh/frozen kale
Fresh/frozen green beans
Cheddar cheese
Any hard cheese
Feta
Goats cheese
Halloumi
Fresh parsley garnish
Fresh basil
Fresh coriander
Fresh thyme
Fresh sage
Fresh mint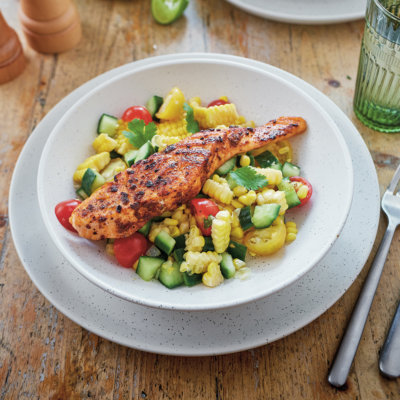 Ingredient
Swap
Salmon fillets
Any fish fillets
Frozen fish fillets
Chicken breasts/thighs
Frozen/fresh prawns
Tofu
1 x tin black beans/kidney beans
1 x tin chickpeas/lentils
Sweetcorn
Tinned sweetcorn
Frozen peas/carrots/sweetcorn
Tinned peas/carrot/sweetcorn
Chopped carrots
Mangetout
Peppers
Cherry tomatoes
Cucumber
Frozen/fresh peppers
Radish
Carrots
Red onion
Avocado
Olives
Nuts
Fresh coriander garnish
Fresh basil
Fresh parsley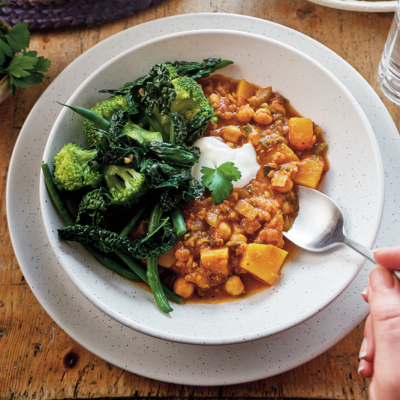 Ingredient
Swap
Pumpkin
Butternut squash
Marrow
Aubergine
Courgette
Mushrooms
Dried red lentils
Diced chicken pieces
Frozen/fresh prawns
Tinned lentils
Yellow lentils
Puy lentils
Tinned chickpeas
Tinned chickpeas
Tinned black beans
Tinned Kidney beans
Tinned butter beans
Tomato passata
Chopped tomatoes
Tinned plum tomatoes
Cherry tomatoes
Fresh coriander

Dried coriander

Fresh parsley

Dried parsley

Vegetable stock
Chicken stock
Beef stock
Bay leaves
Dried thyme
Dried oregano
Ingredient
Swap
Green pepper
Red pepper
Yellow pepper
Frozen pepper
Fresh carrots
Frozen peas/carrots/sweetcorn
Tinned peas/carrots/sweetcorn
Celery
Diced broccoli
Courgette
Aubergine
Butternut squash
Asparagus
Frozen peas/carrots/sweetcorn
Tinned peas/carrots/sweetcorn
Mushrooms

Fresh/frozen carrots

Tinned lentils
Dried puy lentils
Dried red lentils
Minced Beef
Tinned black beans
Tinned kidney beans
Chopped tomatoes
Passata
Tinned plum tomatoes
Cherry tomatoes
Fresh basil
Fresh parsley
Dried basil
Vegetarian hard cheese
Vegan cheese
Any hard cheese
Feta
Grated halloumi
Wholewheat pasta
Brown rice
Sweet potato
Quinoa
Wholemeal wrap
White pasta
White rice
Orzo
Couscous
Ingredient
Swap
Vegetable stock
Chicken stock
Beef stock

Quinoa
Cooked quinoa packet
Wholewheat pasta
Brown rice
Frozen/fresh sweet potato
Wholemeal wrap
Red onion
White onion
frozen, chopped onion
Aubergine
Courgette
Butternut squash
Mushrooms
Frozen peas/carrots/sweetcorn
Tinned peas/carrots/sweetcorn
Sweet potato
Courgette
Mushrooms
Tomatoes
Frozen/fresh carrots
Pepper
Frozen pepper
Frozen peas/carrots/sweetcorn
Tinned peas/carrots/sweetcorn
Chopped tomatoes
Passata
Tinned plum tomatoes
Cherry tomatoes
2 tbsp butter + 2 tbsp tomato paste
Fresh basil garnish

Fresh parsley
Want to make losing weight feel easier?
Second Nature uses science to help you make healthy choices, ensuring they stick in the long run. Join the 150,000 people on a Second Nature journey today by taking our quiz. We use your quiz answers to tailor our advice and support on the programme, to ensure you lose weight and keep it off.
General food swaps
To help inspire some ideas, below are categories with food items that can be used interchangeably in a number of different recipes and meals, depending on what dish we're making and our preferences.
Now we're spending more time than usual at home, it could be a good opportunity to experiment with different ingredients and flavours to see what we like!
Proteins
Protein is needed to help our body grow, maintain, and repair itself; it's what helps us to build muscle and stay strong. When you eat protein, your body digests it into smaller components called amino acids.
Eating a variety of protein is important as it ensures that our body is getting a wide range of essential and non-essential amino acids. Eating protein with your meals also has the benefit of helping you to feel full, as it takes longer to digest.
White meat (chicken, duck, turkey)
Red meat (beef, lamb, veal, venison)
Pork
Tuna
White fish (basa, cod, haddock, halibut, plaice)
Oily fish (anchovy, mackerel, salmon, sardines, trout) Shellfish (crab, lobster, prawns)
Molluscs (clams, mussels, oysters)
Eggs
Tofu
Tempeh
Lentils
Beans (soy, black, kidney, cannellini, borlotti beans)
Chickpeas (including hummus)
Milk (whole, semi-skimmed, or skimmed)
Natural yoghurt
Cheese
Unsweetened dairy alternatives
Vegetables
Vegetables contain a large number of vitamins and minerals, as well as fibre, which keeps us feeling fuller for longer. The list below includes non-starchy vegetables, as starchy vegetables are relatively high in carbohydrate (these are included in the 'Carbohydrates' section below).
Salad (pepper, cucumber, tomato, celery, lettuce, salad leaves, radish)
Root vegetables (beetroot, carrot, celeriac, daikon, parsnip, swede, turnip)
Courgette, aubergine, marrow, pumpkin, squash, butternut squash
Leafy greens (spinach, pak choi, swiss chard, kale)
Broccoli, cauliflower, asparagus, cabbage, brussels sprouts
Corn, green / broad / runner beans, peas, mangetout
Onion, leek, garlic, fennel
Mushrooms
Bamboo shoots and bean sprouts
Healthy fats
Fat is used in our body for a wide range of processes, such as building the walls of our cells, allowing our brain and nervous system to function, and producing a wide range of hormones.
Similarly to protein, there are a number of 'essential' dietary fats needed for survival that can't be produced by our body. These are called the omega-3 and omega-6 essential fatty acids. Dietary fats provide more energy compared to other macronutrients, but are also digested slowly. For this reason, adding healthy fats to your meals helps us feel fuller for longer.
Butter or coconut oil (all-heat cooking)
Extra virgin olive oil (cold use and medium-heat cooking)
Cold-pressed sesame oil and peanut oil (cold use and lower-heat cooking)
Peanuts (or unsweetened peanut butter)
Almonds (or unsweetened almond butter)
Hazelnuts
Pinenuts
Pistachios
Walnuts
Macadamia
Brazil nuts
Cashews
Milled flaxseed or linseed
Chia seeds
Sesame seeds
Pumpkin seeds
Sunflower seeds
Avocado
Olives
Carbohydrates
Carbohydrates are a source of energy for our body: these include sugars, starch, and fibre. When we digest carbohydrates, they're broken down into individual units of sugar, mainly glucose. Glucose is what the body's cells use as energy.
For those of us who're very active during the day, eating plenty of carbs might be fine, but many of us live quite sedentary lives. If weight loss is our goal, science says that following a lower-carbohydrate diet might be effective.
Some carbohydrate foods are higher in fibre. These foods are called complex carbohydrates. Fibre can help food to move through your digestive system and remove any waste products with it. Eating fibre-containing foods also helps you feel fuller for longer and maintains the good bacteria in your gut, which has been linked with many digestive health benefits. The list below includes starchy vegetables, fruit, and complex carbohydrates.
Wholegrain bread
Rye bread
Wholewheat pasta
Brown rice
Quinoa
Barley
Oats
Buckwheat
Freekeh
Sweet potatoes
Plantain
Yam
Cassava
Berries
Banana
Plums
Tropical fruit (watermelon, pineapple, mango)
Grapes
Herbs and spices
Herbs and spices can often be swapped for other similar ones and depend on our taste preferences.
If you're unsure of what to use, an easy swap for any fresh herbs or dry ones you don't have can be dried mixed herbs (for tomato-based dishes) or curry powder (for curry style dishes). For anything where you'd like a bit of heat (e.g. chicken or roast vegetables), cayenne pepper, chilli powder, and paprika are great alone or combined.
We've combined herbs and spices on each row that compliment each other, but that also can be swapped for one another (depending on our preferences):
Basil, chives, parsley
Dill, marjoram, oregano, tarragon
Bay leaves, rosemary, sage, thyme
Coriander, mint, lemongrass, Thai basil
Cardamom, coriander seeds, cumin, turmeric
Caraway, paprika, saffron
Cinnamon, cloves, ground ginger, nutmeg