Jump to: How to build a balanced vegetarian meal | 7-day vegetarian meal plan
The number of people who follow a vegetarian diet is rising in the UK and across the globe. With environmental and ethical motivations, more and more people are turning to plant-based diets.
When following a vegetarian diet, it's essential to ensure you're eating enough protein and building balanced meals that keep you full and provide all of the essential nutrients your body needs.
This is possible but requires slightly more thought than a non-vegetarian diet.
How to build a balanced vegetarian meal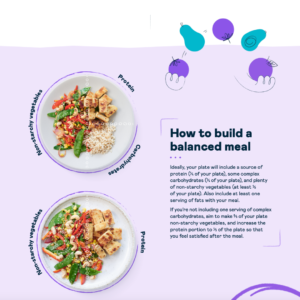 Many plant-based Second Nature members, like Sarah, have achieved their health and weight loss goals whilst enjoying delicious vegetarian food.
Our team of registered nutritionists have put together this 7-day vegetarian meal plan to give you an idea of what vegetarian members eat on the Second Nature programme.
All the recipes are lower in sugar, made from whole foods, and tailored to keep you feeling fuller for longer.
If you'd like access to personal support from a registered nutritionist to help you reach your health and weight loss goals whilst following a plant-based diet, take our free health quiz here.
Now, onto the good stuff.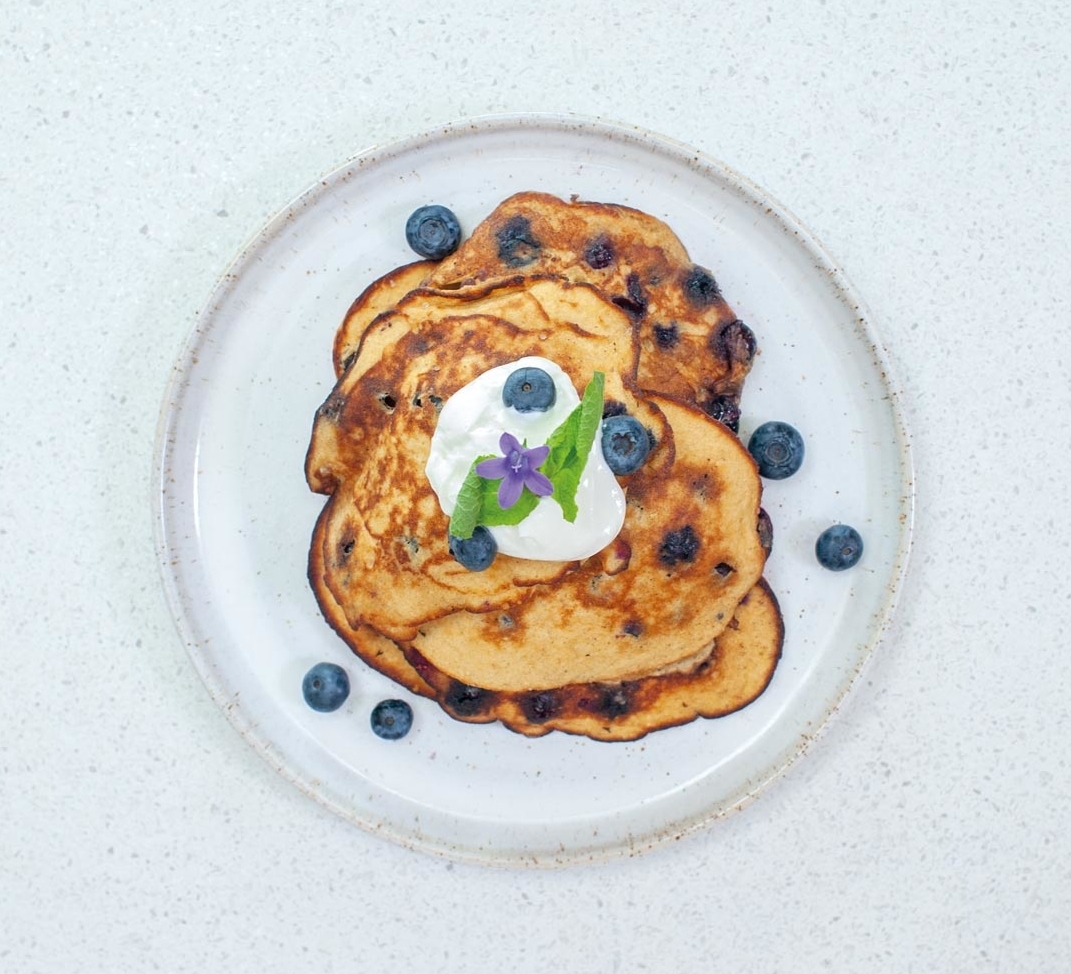 7-day vegetarian meal plan
The following week's plan shows how you could use Second Nature recipes to successfully begin your weight loss journey. Complete recipes and instruction videos of the example meals are available by clicking on the meal you want to make.
Not all these meals will suit your preferences, but we also have many more vegan and vegetarian healthy recipes that you could swap in.
This meal plan includes some simple 'quick prep' sections throughout the week that shouldn't take more than 5 minutes. To save time, you can pre-prep the courgette frittata slices and lemon salad dressing (olive oil and lemon juice).
Making a shopping list ahead of time will save you time and money, and you're less likely to give in to cravings in the shop and buy fewer unhealthy options.
BREAKFAST

LUNCH

DINNER

MONDAY

200g plain, unsweetened Greek yoghurt

(Optional toppings: berries and any nuts and seeds)

Courgette Frittata slice

+

Salad (2x handfuls of baby spinach, 1 tomato, ¼ cucumber, ½ chopped red pepper, pre-prepped lemon salad dressing)

Lentil loaf

Quick prep: put any leftovers in containers for the fridge and freezer and reheat when you need it

TUESDAY

Eggs your way +

Avocado (Slice or mash ¼ avocado on 1 slice of wholegrain toast)

Lentil loaf (leftovers)

Mediterranean quinoa

(Optional topping: 2 tbsp Greek yoghurt)

Quick prep: put leftover servings into containers for lunch on Thursday.

WEDNESDAY

Very berry smoothie

Quick prep: make a salad similar to Monday and put it in a container with a serving of Frittata vegetable slice (leftover) for lunch.

Courgette frittata slice (leftover) + Salad

Coconut Dahl

(Optional toppings: 2 tbsp Greek yogurt and 2 tbsp roughly chopped parsley)

Quick prep: Put leftover dahl into a container in the fridge for dinner Friday.

THURSDAY

Mushroom

omelette

(2-3 eggs) with 30g grated cheese

(Optional: serve with a slice of wholegrain bread)

Mediterranean quinoa (leftover)

(Optional topping: 2 tbsp Greek yogurt)

Warm halloumi salad

Quick prep: Put leftover halloumi salad into containers for lunch and prep overnight oats (40g) for tomorrow's breakfast.

FRIDAY

Pre-prepped

overnight oats

(Optional toppings: 200g Greek yogurt, a handful of berries, or a handful of nuts)

Warm halloumi salad (leftover)

Coconut dahl (leftover)

(Optional toppings: 2 tbsp Greek yogurt)

SATURDAY

Blueberry oat pancakes

Quick prep: defrost a serving of tomato soup if you're eating lunch at home today.

Eating out (opt for a meal with lots of non-starchy vegetables and a good source of protein)

OR

Lentil loaf (leftover)

Cauliflower pizza + Salad

SUNDAY

Scrambled eggs (2-3 eggs)

(Optional: 1 grilled tomato, 1 handful baby spinach, 2 rashers of back bacon)

Sweetcorn fritters

Quick prep: double the recipe and leave half in the fridge or freezer to make them another day.

Lentil bolognese

OPTIONAL SNACKS

100g Greek yogurt with a handful of berries (v)

½ – 1 blueberry oat pancake (v)

½ – 1 courgette frittata slice (v)

Veggie sticks with 60g hummus (v)

1-2 hard-boiled eggs (v)

1-2 slices of grilled halloumi