Working from home for long periods, combined with child care, and anxieties around coronavirus (COVID-19), has understandably led to some of us developing unhealthy habits, or returning to unhealthy habits that we had before.
We wrote a blog post on how we can adjust to our 'new normal', which is a rather abnormal period of time for everyone!
Whether you're travelling into work or working from home, it can be easy to get caught up in the time restraints of a routine and not prioritise healthy meals. Similarly, as schools have now opened, it might be challenging to find the time to make healthy packed lunches for children.
That's why the dietitians at Second Nature have put together our top 5 healthy, easy, and quick lunchbox meals, as part of our lunchbox series. All the recipes are family-friendly, so you can prep your and your children's lunches at the same time!
As part of the Second Nature programme, you can get access to the lunchbox toolkit that provides a huge number of easy, healthy lunch options. Recipes marked with a (v) are suitable for (or can be easily adjusted for) vegetarian and vegan individuals.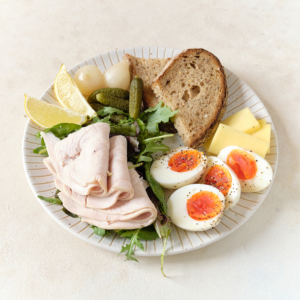 An old classic, this Ploughman's plate is a great option if you're short on time. It's equally easy to throw together if you're working from home or pack in a Tupperware for lunches on the go.
It's high in protein, which will leave you feeling fuller for longer, and lower carb than a full sandwich. It's also a great way to use up leftovers, as you can swap the cheese, meats, and vegetables for any that you have available.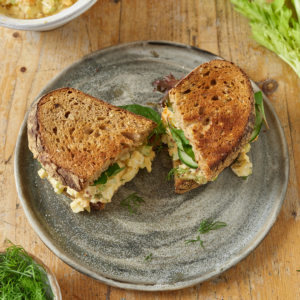 A simple, comforting favourite that you can't go wrong with. Consider serving with a side salad or some vegetable crudites to increase the amount of non-starchy veg on your plate.
If you want to plan ahead to save time, you can make the egg salad sandwich filling ahead of time and keep it in a sealed container in the fridge. You could even have a tablespoon of the mixture on a cracker or half a piece of bread for a satisfying snack. This lunch is suitable for vegetarians.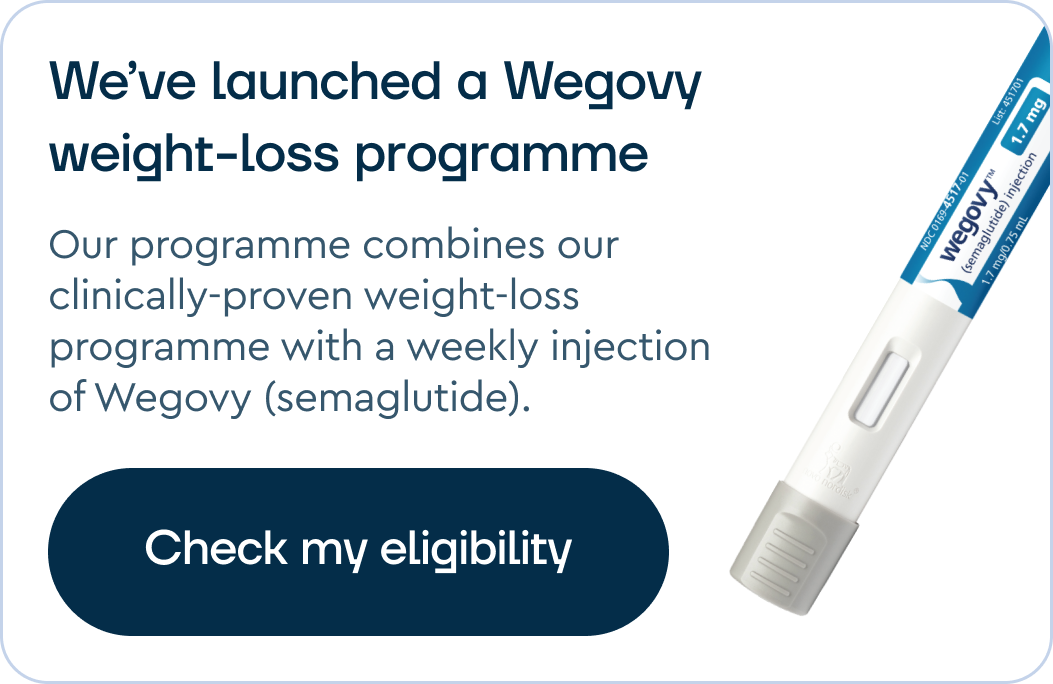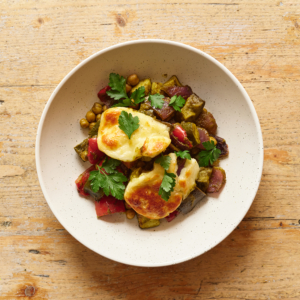 This lunch is filled with plant fibre from the various non-starchy vegetables and chickpeas. The halloumi provides a salty, delicious source of protein, and you can swap it with other cheeses, meats, or tofu if you want to use up leftovers.
If you're working from home, consider batch cooking the vegetable mixture at the beginning of the week and then just heating it up and grilling the halloumi at lunchtime. This lunch is suitable for vegetarians, and for vegan individuals you could swap the halloumi for a plant-based protein, such as tofu.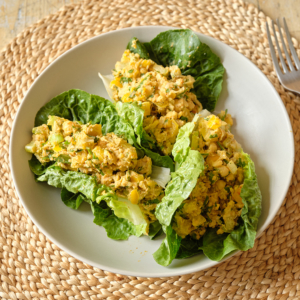 A fun, vegetarian twist on a tuna wrap, these chickpea lettuce cups and high in protein and relatively lower in carbs. They're super quick to make and taste incredibly fresh and flavourful.
Again, you could make the chickpea mixture the night before work or school so all you have to do is pop the mixture into some lettuce cups and into a Tupperware. This recipe is suitable for vegetarians and vegans (if you swap the whole egg mayo for vegan mayo).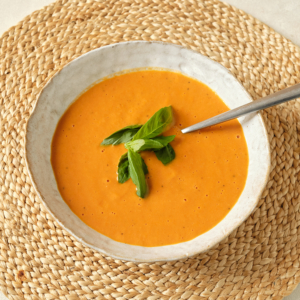 A classic warming comfort, this tomato soup is the perfect option on a cold day. Usually, soups contain very little protein or healthy fats, which means that you're likely to feel hungry soon after your meal.
This soup contains some cream and white beans, which should leave you more satisfied and feeling fuller for longer. It also makes it extremely creamy and delicious! You can pack this soup in a flask to take on the go. This recipe is suitable for vegetarian individuals.