Are you looking to make some healthy changes and lose some weight? Receiving support and guidance from a registered nutritionist is a great step in the right direction.
There are a number of different options if you live in Chelmsford. We've done the research to provide you with this complete guide to choosing the best option for you.
Dietitian, nutritionist, or nutritional therapist?
You might have been confused by seeing the different terms nutritionist, dietitian, and nutritional therapist. To clarify this for you: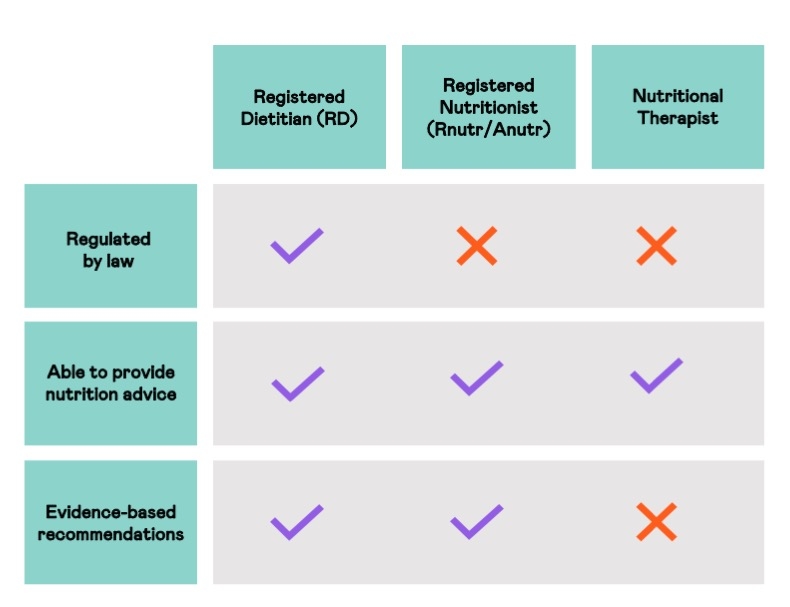 For more detail about the differences between nutrition professionals, take a look at our guide comparing dietitians, nutritionists, and nutritional therapists.
Private nutrition clinics in Chelmsford
1) Cherry Nutrition
Cherry Nutrition was founded by Cherry Hagger, a registered dietitian who specialised in gastroenterology. The clinic specialised in irritable bowel syndrome, acid reflux, coeliac, and food allergies and intolerances. Cherry also helps people who are looking for diet optimisation following a stroke or heart attack and those who are struggling with age-related weight loss.
www.cherrynutrition.net
+44 (0)7464 070114
Danbury Medical Centre, 52 Maldon Road, Danbury, near Chelmsford, Essex. CM3 4QL
2) LinNutrition
LinNutrition is founded by Linda Perkins, a nutritional therapist. The clinic offers a range of alternative nutritional therapies including metabolic typing, vega testing, personal consultations, and lymphatic drainage massage.
They aim to help people to prevent and reverse chronic illness, optimise energy and mental clarity, strengthen immunity, and lose weight.
linnutrition.co.uk
+44 (0)1245 266147
91 Falmouth Road, Chelmsford, Essex, CM1 6JA
3) Access Nutrition
Access Nutrition is a nutrition clinic founded by Nicole Croft-O'Halloran. Nicole is a registered dietitian which years of experience working to improve people's health and nutrition.
The clinic specialises in weight loss, sports nutrition advice, creating healthy meals, and management of diet-related conditions such as raised cholesterol, diabetes, and food intolerances. Help is available on an individual level or to companies, chefs, cooks, abd food manufacturers.
www.accessnutrition.co.uk
+44 (0)7889 809451
The Chelmsford Private Day Surgery Hospital, 85-89 New London Rd, Chelmsford, CM2 0PP
Springfield Hospital,Lawn Lane, Springfield, Chelmsford,CM1 7GU
Alternative option
The challenge with seeing a nutritionist or dietitian in Chelmsford is that you have to take a few hours out of your week to travel to and from the session and have the consultation. There are also travelling expenses associated with face-to-face consultations.
In the current climate, most in-face appointments have been shifted to online but might still cost the same amount. On top of this, you're limited to your appointment slot rather than getting support as and when you need it.
For this reason, many people prefer the convenience of an online programme, where they can communicate with their nutritionist or dietitian around their busy lifestyle. Plus, many individuals find a digital peer support group to be motivating and helpful.
Second Nature is a digital programme that helps you to lose weight and make sustainable lifestyle changes. Second Nature combines support from registered nutritionists and dietitians with the convenience of an app-based programme.
Many people are more familiar with Weight Watchers or Slimming World, so we created a guide comparing the digital programmes with Second Nature to help you decide what's best for you.
The Second Nature programme focuses on three areas that lead to long-term habit change: tracking, support, and education. When you sign up for the programme, you receive:
Daily support from a registered dietitian or nutritionist health coach
A digital peer support group
2-week, risk-free trial
Hundreds of in-app recipe videos
Daily educational articles
Meal planning and journaling tools
Steps, weight, and habit tracking technology
We'll help you replace bad habits with healthy ones, entirely from our app with no need for face-to-face meetings.
Take a look at our Trustpilot reviews to understand what people think of the programme.
Want to make losing weight feel easier?
Second Nature uses science to help you make healthy choices, ensuring they stick in the long run. Join the 150,000 people on a Second Nature journey today by taking our quiz. We use your quiz answers to tailor our advice and support on the programme, to ensure you lose weight and keep it off.
Pricing
Weekly face-to-face sessions with a dietitian, nutritionist, or nutritional therapist at a clinic in Chelmsford can be very expensive (£40-£100/hour).
To compare the prices of visiting a private nutrition clinic anywhere in Chelsmford with joining the Second Nature programme, we have added a column representing this (Weekly Nutritionist).
| | | |
| --- | --- | --- |
| | Weekly nutritionist | Second Nature |
| Per month | £300 | £40 |
Meet a member
Don't just take our word for it, hear what a Second Nature member who lives in Chelmsford has to say about their experience of making healthy lifestyle changes: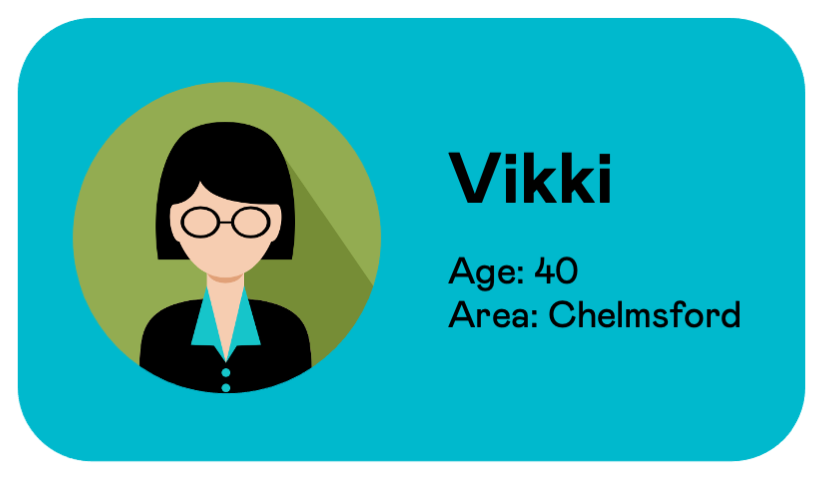 1) Have you ever tried any weight loss programmes or slimming clubs prior to Second Nature?
I've tried lots of different diets in the past – Weight Watchers, Slimming World, Herbalife, and Juice Plus. I lost weight with Slimming World and Weight Watchers. I found that their mindset of weight loss was flawed. They suggested that if the scales don't move, you're doing something wrong but if you've increased exercise you might be losing inches and building muscle instead!
I found the meetings encouraged fat shaming. I sat and listened to a coach discussing how disgusting fat is and I never went back after that!
2) How did you hear about Second Nature?
I saw an advert on Facebook and was interested as it mentioned it was NHS approved. I wanted to try something different this time.
3) What have you enjoyed most about the Second Nature programme?
There are lots of good things about Second Nature. Overall, it's easy to follow because you can take it week by week with different focuses. The recipes are really nice and all the family has enjoyed them too! I found the daily articles on different topics really helpful. When you put it all together, it just makes sense!
To find out more about what users think of Second Nature, read their stories here.