Are you looking to make some healthy changes and lose some weight? Receiving support and guidance from a registered nutritionist is a great step in the right direction.
There are a number of different options if you live in Gravesend. We've done the research to provide you with this complete guide to choosing the best option for you.
Dietitian, nutritionist, or nutritional therapist?
You might have been confused by seeing the different terms nutritionist, dietitian, and nutritional therapist. To clarify this for you: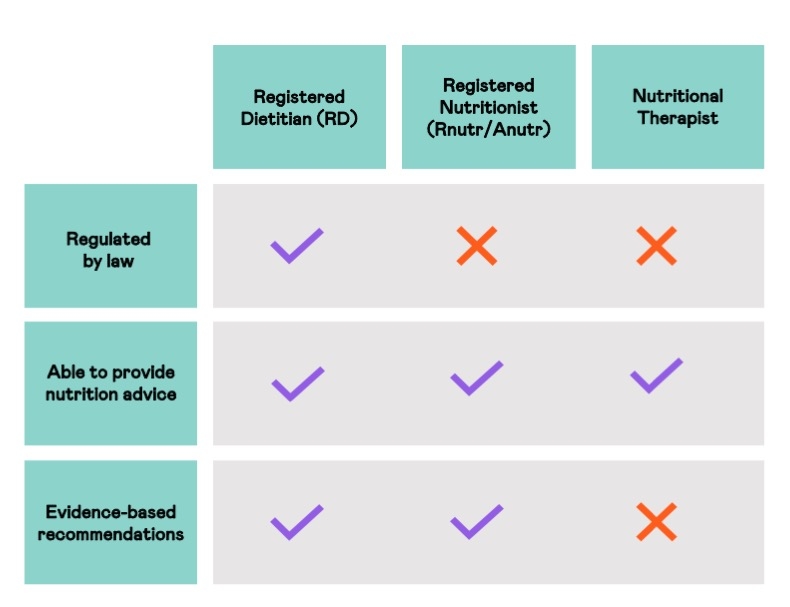 For more detail about the differences between nutrition professionals, take a look at our guide comparing dietitians, nutritionists, and nutritional therapists.
Private nutrition clinics near Gravesend
1) Navjt Kaur Sidhu
Navjt Kaur Sidhu is a registered freelance dietitian based in Dartford. Her clinic offers a holistic approach to dietetics and offers support to both children and adults. Navjt has experience working with people with diabetes and is a certified DESMOND and DAFNE educator. The clinic works with clients to translate evidence-based nutrition into actions that are easily understood and easy to implement.
www.nutritionist-resource.org.uk/nutritionists/navjit-kaur-sidhu
+44 (0)7969 739322
Dartford, Kent, DA1
2) JL Nutrition
JL Nutrition is a clinic based in Sevenoaks, Kent founded by registered dietitian, Jennifer Low. Jennifer has experience working for the NHS as a consultant dietitian for a severe eating disorder clinic, and a weight loss surgery clinic.
Her private clinic specialises in nutrition counselling for disordered eating, mindful eating, and irritable bowel syndrome (IBS) and uses both her nutritional expertise and evidence-based behavioural change therapies to implement holistic lifestyle changes.
jlnutritionclinic.com
+44 (0)7590991471
Sevenoaks, Kent
3) The Eating Clinic
The Eating Clinic was founded by Emma Hendricks, a nutritional therapist. The Eating Clinic offers leading nutrition and behaviour change solutions for disordered eating, emotional wellbeing and weight management.
Clients will benefit from a bespoke programme that is holistic and personalised for you and your lifestyle. Programmes are designed to empower you to achieve your goals and foster a healthy relationship with food and your body in a safe and non-judgemental way.
www.theeatingclinic.com
+44 (0)7841863259
Rochester, Kent
Want to make losing weight feel easier?
Second Nature uses science to help you make healthy choices, ensuring they stick in the long run. Join the 150,000 people on a Second Nature journey today by taking our quiz. We use your quiz answers to tailor our advice and support on the programme, to ensure you lose weight and keep it off.
Alternative option
The challenge with seeing a nutritionist or dietitian in Gravesend is that you have to take a few hours out of your week to travel to and from the session and have the consultation. There are also travelling expenses associated with face-to-face consultations.
In the current climate, most in-face appointments have been shifted to online but might still cost the same amount. On top of this, you're limited to your appointment slot rather than getting support as and when you need it.
For this reason, many people prefer the convenience of an online programme, where they can communicate with their nutritionist or dietitian around their busy lifestyle. Plus, many individuals find a digital peer support group to be motivating and helpful.
Second Nature is a digital programme that helps you to lose weight and make sustainable lifestyle changes. Second Nature combines support from registered nutritionists and dietitians with the convenience of an app-based programme.
Many people are more familiar with Weight Watchers or Slimming World, so we created a guide comparing the digital programmes with Second Nature to help you decide what's best for you.
The Second Nature programme focuses on three areas that lead to long-term habit change: tracking, support, and education. When you sign up for the programme, you receive:
Daily support from a registered dietitian or nutritionist health coach
A digital peer support group
2-week, risk-free trial
Hundreds of in-app recipe videos
Daily educational articles
Meal planning and journaling tools
Steps, weight, and habit tracking technology
We'll help you replace bad habits with healthy ones, entirely from our app with no need for face-to-face meetings.
Take a look at our Trustpilot reviews to understand what people think of the programme.
Pricing
Weekly face-to-face sessions with a dietitian, nutritionist, or nutritional therapist at a clinic in Gravesend can be very expensive (£40-£100/hour).
To compare the prices of visiting a private nutrition clinic anywhere in Gravesend with joining the Second Nature programme, we have added a column representing this (Weekly Nutritionist).
| | | |
| --- | --- | --- |
| | Weekly nutritionist | Second Nature |
| Per month | £300 | £40 |
Meet a member
Don't just take our word for it, hear what a Second Nature member who lives in Gravesend has to say about their experience of making healthy lifestyle changes: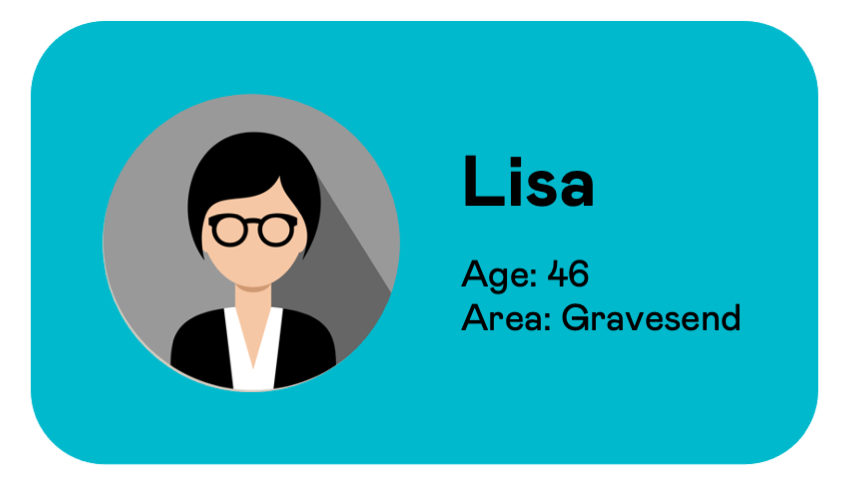 1) Have you ever tried any weight loss programmes or slimming clubs prior to Second Nature?
In the past, I've tried losing weight with Slimming World and Weight Watchers. On Slimming World, I like the flexibility of the food plans and how you didn't have to count calories. On Weight Watchers, I liked the structure of the personalised eating plans depending on your food preferences and the online fitness classes!
With both, I initially lost weight but then managed to gain back more weight than I lost.
2) What made you sign up to the Second Nature programme?
I saw an advert on social media when I was recovering from an illness. I knew I needed to lose weight and change my lifestyle and eating habits one last time. My illness left me with various gastrointestinal issues and I was very sensitive to processed food.
I liked the fact that Second Nature was all about cooking from scratch with no sugary processed shakes, or branded unhealthy snacks that were pushed at Weight Watchers and Slimming World.
Working in healthcare, I was worried about my risk of developing type 2 diabetes with my increasing weight gain over the years, and subsequent increasing blood glucose levels in blood tests. My blood pressure was also raised and I'm at the age where I knew I needed to make a change that wasn't just a quick fix.
3) What have you enjoyed most about the Second Nature programme?
That it's a realistic lifestyle change. There's no gimmicks, just wholesome nutritious recipes that you cook yourself and are family friendly. I enjoyed being part of the online group, as well as being able to message my coach when I needed more support. I can honestly say that this has changed the way I think about food and given me the confidence to cook more.
To find out more about what users think of Second Nature, read their stories here.