Joining a health and lifestyle program can provide a helpful structure for your health journey when you feel out of control with unhealthy habits. They can also be a great way to join individuals going on the same journey, which can be incredibly motivating. 
Everyone is different, and there is not a one-size-fits-all approach to choosing a health and lifestyle program. It ultimately depends on what suits your individual needs and what fits into your lifestyle.
Many people find online programs more convenient and easier to fit into daily life. To save you some tiresome research and help to answer some important questions, this guide compares two popular online health programs; Sweat By Kayla and Second Nature.
Both Sweat By Kayla and Second Nature are available through an app and have a multifaceted view on health; focusing on the importance of eating well and keeping active.  Second Nature's specialty however, is on achieving sustainable weight loss through behaviour-change.  Recipes, educational articles, tracking features and access to a personal coach are provided to help with making these changes.

In contrast, Sweat by Kayla focuses on movement by offering a wide range of tailored-exercise and fitness programs. Support and accountability is provided however, this is through a peer-to-peer forum, rather than support from experts in the field.  
Another key difference between the two programs  is their approach to nutrition. The Sweat by Kayla app allows you to 'build' your day's worth of meals, from a set of generic,  nutrient-dense, portion-controlled recipes in the app. Second Nature offer an extensive range of recipes to their members however, they also encourage members to create their own healthy, balanced meals made from wholefoods. A Second Nature coach is also on hand to ensure recipes are tailored to each individual's nutrition references and requirements.
Trustpilot score
Trustpilot is a platform where consumers can leave reviews and scores reflect overall customer satisfaction.
Signing up
SWEAT by Kayla
Second Nature

Free trial

✓


(1 week)

✓


(2 weeks)

Clear breakdown of costs

✓
✓

Clear cancellation policy

✓
✓

Length of program

Ongoing – app subscription

12 week minimum, then ongoing

Easy to cancel

✓
✓

Refund policy

Specific refund terms and conditions

depend on where you sign up

. Refer to Sweat by Kayla's

terms of use

for more information.

Full refund if cancelled within 14 days. After this point, any charges non-refundable.

Refer-a-friend scheme

✓
✓


($10 credit for referring family or friends.)

Easy to include family

✗

✓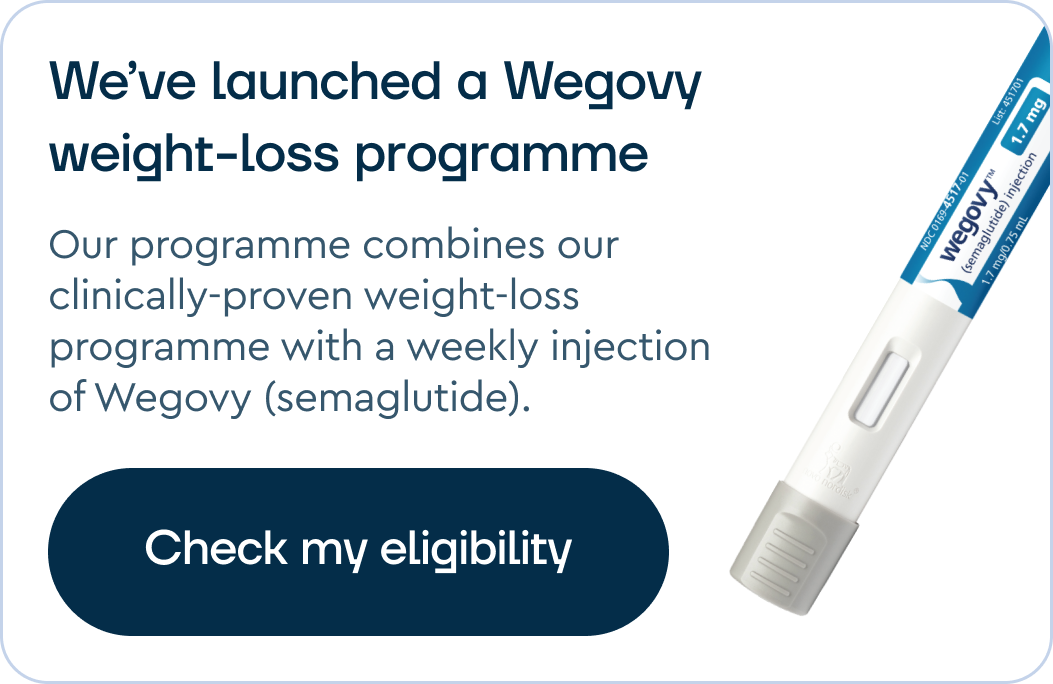 Nutrition
SWEAT by Kayla
Second Nature

Dietary approach

Whole-foods

Lower-carb

Caters to vegetarian

✓
✓

Caters to vegan

✓
✓

Vegetarian/vegan recipe section

✓
✓

Supplements encouraged

✗

✗


(Other than Vitamin D.)
Support
SWEAT by Kayla
Second Nature

Tailors the plan around diabetes

✗

✓

Tailors the plan around other health issues

✗

✓
Access to registered dietitian or nutritionist

✗

✓

Dietitians based locally in Australia and New Zealand

✗


(nil health coach support.)

✓

Assigned to an in-app local support group (timezone friendly)

✗

✓

Weekend support available

✗

✓

Daily support from coach

✗

✓
Program features
| | | |
| --- | --- | --- |
| | SWEAT by Kayla | Second Nature |
| Encourages daily weigh-ins | ✗ | ✗ |
| Makes you take numerous body measurements | ✗ | ✗ |
| App | ✓ | ✓ |
| Recipe videos | ✗ | ✓ |
| Exercise videos | ✓ | ✓ |
| Tracks steps | ✓ | ✓ |
| Tracks exercise | ✓ | ✓ |
| Tracks water intake | ✗ | ✓ |
| Tracks custom habits | ✗ | ✓ |
| Education of nutrition science | ✓ | ✓ |
| Requires calorie counting | ✗ | ✗ |
| Food diary feature | ✗ | ✓ |
| Meal planning tool | ✓ | ✓ |
| In-app journalling tool | ✗ | ✓ |
Pricing
When programs provide price plans in different formats, it can be hard to accurately compare prices. To make this easier, we have calculated the price of monthly basic price plans on each program to show you how costs compare over 3, 6, and 12 months (as of July 2021). All admin fees are included in these prices.
On the surface, Second Nature seems slightly more expensive, however, your personal coach is a registered dietitian or nutritionist, rather than a Sweat by Kayla member or customer service representative. You also have the same coach throughout the whole Second Nature program giving you the opportunity to build a strong relationship and work together to tackle behaviour change around food and eating. 
Registration to a professional body requires a nationally recognised nutrition or dietetics degree. Weekly face-to-face sessions with a registered dietitian or nutritionist can be very expensive ($100+/hour). We have added a column representing this to compare costs (Nutritionist Cost).
Monthly (basic) digital subscriptions:
| | | | |
| --- | --- | --- | --- |
| | SWEAT by Kayla | Second Nature | Weekly Nutritionist |
| Registered dietitian or nutritionist coach | ✗ | ✓ | ✓ |
| The same, personal coach throughout the programme | ✗ | ✓ | ✓ |
| Price | $9.99/month ($119.94 AUD billed annually*) | $75 / month | $400 / month |
*Sweat By Kayla provides a discount when you sign up to longer subscriptions, however, you will be locked into a non-refundable contract
Example nutrition query response
Nutrition is a major part of any weight loss journey. Therefore, it is important to receive accurate and reliable nutrition advice. We asked each program a common nutrition-related query to see how the information provided as an answer compares.
Q: Are eggs bad for your cholesterol? Should I avoid them?
SWEAT by Kayla's answer:
"This is something best discussed by your local healthcare professional/accredited dietitian. However, the heart foundation of Australia does now suggest that the dietary cholesterol from eggs has a minimal effect on blood cholesterol and therefore does not set a limit on the amount of eggs people should eat per week".
Second Nature's answer:
"Eggs are a rich source of dietary cholesterol. It was previously thought that cholesterol-containing foods increase blood cholesterol and the risk of heart disease and strokes. However, this has not been shown to be the case as dietary cholesterol is poorly absorbed from the digestive system, and if cholesterol is absorbed, the body will produce less of it to balance out (and prevent blood cholesterol levels rising). Therefore, you do not need to be restricted unless recommended to do so from your GP/Healthcare professional. Eggs are among the most nutritious foods on the planet providing good quality protein as well as being loaded with vitamins and minerals."
Take home message
When choosing a weight loss programme, it is important to consider what would fit into your lifestyle and help you achieve your goals.

For those who find face-to-face weight loss meetings uncomfortable or inconvenient, online and digitally led programmes are a better option.

Sweat by Kayla and Second Nature are both fully online, via an app

Second Nature provides you with an education of nutrition science, allowing you to make informed decisions yourself and develop a healthy relationship with food in the long-term.

The Sweat by Kayla app is focused predominantly on exercise, with some recipe ideas. 

Second Nature provides a registered dietitian or nutritionist personal health coach, whereas support on the Sweat by Kayla program is only available through their community from other members.