The registered nutritionists here at Second Nature took a look at the Jane Plan™ diet to give you the breakdown of what it is, how it works, and whether it is a good option for you.
Jane Plan™ is a calorie-restricted diet plan, aimed at weight loss, that offers the convenience of being delivered to your door. There are a variety of meals available and you only need to add the fresh produce needed each meal (for example, vegetables, milk, and fruit).
Jane Plan™ would suit individuals who are short on time and searching for a convenient diet delivery service. However, for those who are on a smaller budget, it might not be the best option.
Similarly, for those who want to be educated around nutrition and learn to create meal plans and cook meals for themselves, Jane Plan™ might not be the best option.
Comparisons to the Second Nature programme are included in this review. Second Nature is a digital programme that helps you to lose weight and make sustainable, long-term lifestyle changes.
Trustpilot score
Trustpilot is a platform where consumers can leave reviews and scores reflect overall customer satisfcation.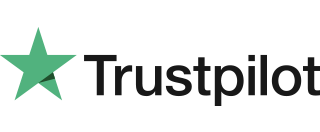 Signing up
Jane Plan™
Second Nature

Money back guarantee

You can try 1 day of the plan and be refunded for the remaining meals if cancelled and returned within 14 days. After this point, any charges non-refundable.

Full refund if cancelled within 14 days. After this point, any charges non-refundable.

Clear breakdown of costs

✓
✓

Clear cancellation policy

✓
✓

Length of programme

Ongoing

Ongoing subscription (minimum 12 weeks)

Easy to cancel

✓
✓

Easy to include family

✗




(you can pay for extra meals for a partner but no whole family option)

✓
Want to make losing weight feel easier?
Second Nature uses science to help you make healthy choices, ensuring they stick in the long run. Join the 150,000 people on a Second Nature journey today by taking our quiz. We use your quiz answers to tailor our advice and support on the programme, to ensure you lose weight and keep it off.
Nutrition
Overall, the best weight loss diet is one that you can stick to. Although set rules can be appealing, many people find that very restrictive low-calorie diets work in the short-term but are too hard to keep up in the long-term.
Obsessing over numbers and calorie-counting is difficult to stick to and can foster an unhealthy relationship with food. With Jane Plan, you don't have to count calories as they do it for you. However, if you ever transition off the plan, it can become time-consuming and complicated to maintain a low-calorie diet without assistance.
Plus, not all calories provide equal benefits. Eating too many refined carbohydrates, for example, can lead to high blood sugar and promote fat storage. On top of this, protein and fat are digested more slowly than carbs, which means they leave us feeling fuller for longer. This reduces the chances of snacking and feeling hungry or deprived.
Evidence suggests that a lower-carbohydrate diet is the most sustainable option if weight loss is your goal. Reducing your carb intake in favour of healthy fats, proteins, and vegetables help to keep us fuller for longer while having a favourable impact on our blood sugar levels.
Jane Plan™
Second Nature

Dietary approach

Low calorie

Lower carb

Caters to vegetarian

✓
✓

Caters to vegan

✗




(very limited vegan options)

✓
Support
| | | |
| --- | --- | --- |
| | Jane Plan™ | Second Nature |
| Tailors the plan around diabetes | ✓ | ✓ |
| Tailors the plan around other health issues | ✓ | ✓ |
| Face-to-face meetings | ✗ | ✗ |
| Registered dietitian or nutritionist coach | ✓ | ✓ |
| Frequency of access to qualified coach | Weekly | Daily |
| Weekend support available | ✓ | ✓ |
Programme features
A big difference between these two weight loss programmes is that Jane Plan provides a convenient, short-term solution, whereas Second Nature provide you with the tools to make long-term lifestyle changes.
Having Jane Plan meals delivered to your door is much quicker than planning, shopping, and cooking yourself. So, if you are cash rich but time poor, it would be a good short-term option. However, if you cancel your subscription, it can become time-consuming and complicated to maintain a low-calorie diet without assistance.
Second Nature helps you change your habits in the long-term with extensive education of nutrition, food shopping, and cooking. This means that planning, shopping, and cooking healthy, satisfying meals become second nature. There is also a more holistic approach with Second Nature, as exercise, sleep, mindfulness, and behaviour change are just as much a focus as healthy eating.
Jane Plan™
Second Nature

App

✗

✓

Recipe videos

✗

✓

Exercise videos

✗

✓

Weighing scales provided

✗

✓


(on tech plan)

Tracks sleep

✗

✓

Tracks steps

✗

✓

Education of nutrition science

✗

✓

Food diary feature

✓


(on paper)

✓


(in app)
Pricing
When programmes provide price plans in different formats, it can be hard to accurately compare prices. To make this easier, we have calculated the price of basic plans on each programme to show you how costs compare (as of March 2021). All admin and delivery fees are included in these prices.
Jane Plan is significantly more expensive than Second Nature. Although Jane Plan provides all of your meals for the month, you have to buy fresh produce (vegetables, fruit, milk etc) on top of the plan each week.
Jane Plan is affiliated with Abel and Cole (a fresh produce delivery service), where you get a discount off your first 3 boxes. However, there is a minimum spend of £20/week to receive the £10 discount. This would increase the monthly costs by roughly £40, depending on which box you choose.
Both Second Nature and Jane Plan provide you with a personal coach. The Jane Plan team consists of registered nutritionists, whereas Second Nature coaches are a combination of registered nutritionists and dietitians. Dietitians hold a legally protected title and have clinical experience working with healthy and sick individuals.
Registration to the professional body for nutrition or dietetics requires a nationally recognised degree. Weekly face-to-face sessions with a registered dietitian or nutritionist can be very expensive (£40-£100/hour). We have added a column representing this to compare costs (Weekly Nutritionist – WN).
Second Nature provides you with daily support from your coach, whereas if you signed up to Jane Plan or saw a nutritionist face-to-face you would get weekly support.
Monthly digital subscriptions:
| | | | |
| --- | --- | --- | --- |
| | Jane Plan™ | Second Nature | WN |
| Registered dietitian or nutritionist coach | ✓ | ✓ | ✓ |
| The same, personal coach throughout the programme | ✓ | ✓ | ✓ |
| Daily support from coach | ✗ | ✓ | ✗ |
| Price | £203 / month | $60 / month | £300 / month |
Take home message
Jane Plan™ is a good option if you are short on time and have a reasonable budget to spend.
Second Nature is a better option if you want to change your habits and make long-term healthy lifestyle changes.
Both programmes offer you a personal registered nutritionist coach.
You are offered daily support with Second Nature, compared to weekly support with Jane Plan™.
Jane Plan™ is a low-calorie diet plan, whereas Second Nature is a lower-carb plan
If you cancel your Jane Plan™ subscription, low-calorie diet plans can be complicated and time-consuming to maintain without assitance.