Jump to: Write a meal plan with a shopping list and only buy the ingredients needed | Mix up your protein sources | Do online shopping
The current economic climate can be challenging, and eating healthier can be pretty daunting, with many people concerned that eating a healthy diet will ramp up the cost of their groceries.
Fortunately, eating healthy doesn't always mean spending more money on food. We've got a comprehensive guide on how to eat healthy on a budget here – and below, we've outlined three simple, practical ways that you can save money on your groceries from today.
At Second Nature, you're provided with a registered dietitian who can provide 1-2-1 support to help you eat a healthy diet, whatever your budget.
If you'd like to join 150,000 others who've joined Second Nature, saving money on their groceries and achieving a healthier lifestyle for less – click here to take our health quiz.
1) Write a meal plan with a shopping list and only buy the ingredients needed
You often see people buying a large bag of carrots that week despite only needing one for their lasagne or slaw. Then the carrots sweat away in the bottom of the fridge, eventually making their way into the bin; thus adding more food waste and costing you money in the short and long run.
There are some examples where bulk buying will save you money, like larger bags of brown rice. However, when it comes to fresh food, it's best to avoid bulk buys and only grab the amount of produce you need for the week ahead.
2) Mix up your protein sources
Protein is typically the most costly addition to our weekly shopping trolleys than fat and carbohydrates.
While meat is an excellent source of protein and essential micronutrients like B12, iron, and zinc, it can help to add flexibility to the protein sources in your meals across the week.
Not only will this help you save some money, but it'll also help you add greater variety to your diet, ensuring you provide your body with everything it needs to thrive.
Beyond meat, here are three excellent sources of protein to add to your weekly shop:
1: Tofu
A good source of plant-based protein, tofu is cheap, easy to cook with, and can replace meat in many different ways. Make sure you leave the tofu on some kitchen towels for 10 minutes before cooking to soak up the added water.
One thing to be aware of is that tofu is low in the essential amino acid methionine, which plays a vital role in helping our body produce antioxidants to maintain good health. So ensure you're adding in some nuts and seeds or some brown rice, as they're a good source of methionine.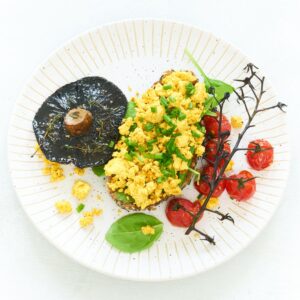 Protein: ~18.8g per 100g
Cost: ~€1.11 per 100g
Recipe: Try our tofu scrambled eggs recipe here.
2: Lentils
At $0.27 per 100g, lentils are one of the lowest-cost sources of protein you can buy. They're also a good source of potassium, which helps to regulate our blood pressure.
However, lentils are low in the essential amino acid methionine (described above), so be sure to pair lentils with nuts or seeds.
Lentils also contain an anti-nutrient known as phytic acid, preventing iron absorption in your meals. Iron is essential in transporting oxygen around your system, and low intake can lead to lethargy and potentially anaemia.
If you soak the lentils for around 12 hours before cooking and consume a source of vitamin C in your meals (tomatoes, peppers, broccoli), this will help to reduce the impact of phytic acid and boost iron absorption. You could also buy canned lentils, which have already been soaked and cooked.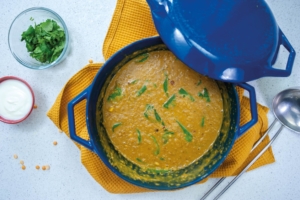 Protein: ~25g per 100g
Cost: ~€0.27 per 100g
Recipe: Try our coconut dhal recipe here and serve with roasted nuts and seeds sprinkled over the top with some brown rice.
3: Eggs
Eggs are possibly the most cost-effective source of high-quality animal protein. They contain all the essential amino acids needed for human health and are a rich source of vitamin A, iodine, B12, and selenium.
Eggs are typically viewed as a 'breakfast' food, but recipes such as shakshuka and other baked egg recipes can be enjoyed any time of the day. They're also easy to cook with and quick to turn into a meal on a busy weekday evening.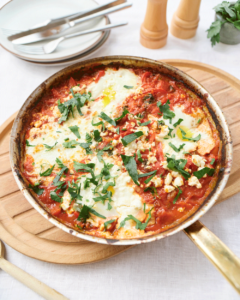 Protein: ~12g per 100g
Cost: ~€0.33 per 100g
Recipe: Try our shakshuka recipe here.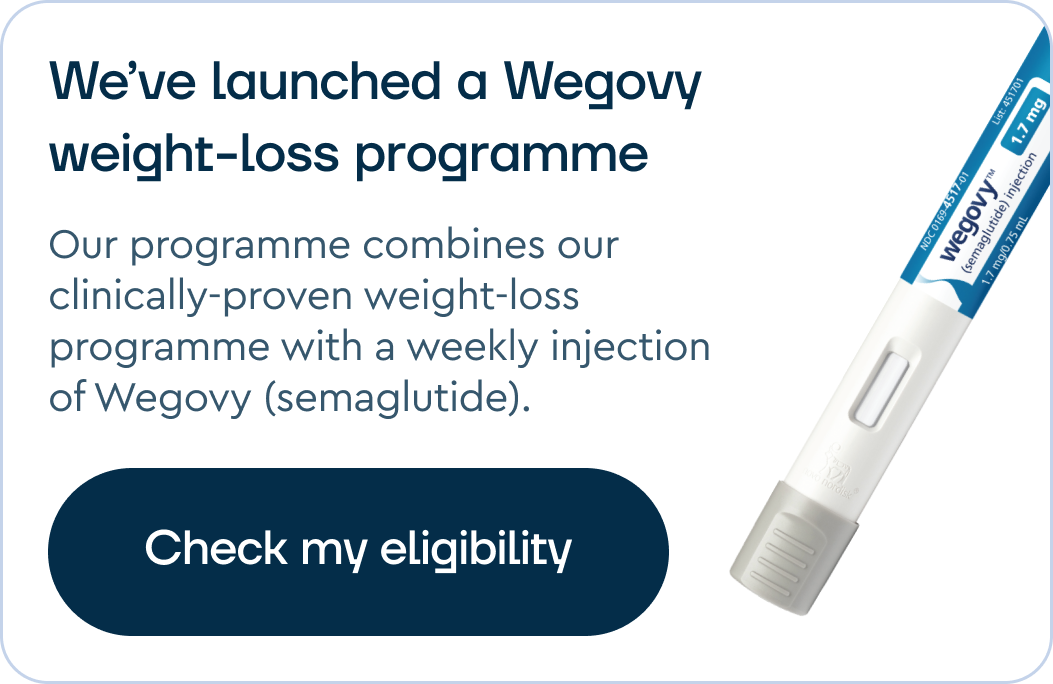 3) Do online shopping
One of the easiest ways to rack up costs on your food bill is by falling prey to the strategies supermarkets use to encourage you to buy more. Research has shown that supermarkets ensure their best-selling products are at eye level, tempting you with deals and offers at the front of the store and at the end of the aisles.
By shopping online, you avoid this temptation to buy items beyond your shopping list and can simply search for what you need, add them to the list, and you're on your way.