Lifestyle programs can provide a helpful structure for your health journey when you feel out of control with unhealthy habits. In particular, they can be especially useful in helping you achieve your weight goals. Programs are a great way to join individuals going on the same journey, which can be incredibly motivating.
Everyone is different, and there isn't a one-size-fits-all approach to choosing a weight management program. It ultimately depends on what suits your individual needs and what fits into your lifestyle.
To save you tiresome research and help to answer some important questions, this guide compares two popular digital weight management programs; Omada and Noom®.
Noom and Omada focus on empowering people to achieve their goals through sustainable lifestyle change. Both programs include access to a coach for support throughout the program.
Comparisons to the Second Nature program are included. Second Nature is an easy-to-follow program that helps you change your lifestyle, and achieve your weight goals sustainably, with scientific articles, in-app tracking, and dedicated support from a qualified nutrition specialist.
Did you know?
In the UK, Second Nature was the first ever digital behavioural change program to be commissioned by their National Health Service (NHS) and continues to be part of their weight management and type 2 diabetes management service.
Trustpilot score
Trustpilot is a platform where consumers can leave reviews and scores reflect overall customer satisfaction. Omada isn't available to review on Trustpilot, so we've included Facebook reviews instead.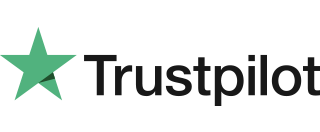 Signing up
Omada
Noom®
Second Nature

Money back guarantee

We recommend reaching out to customer support if you're a self-paying member.

Full refund (apart from $1 admin fee) if cancelled within 14 days. After this point, any charges non-refundable.

Full refund if cancelled within 14 days. After this point, any charges non-refundable.

Clear breakdown of costs

✓

✗

✓

Clear cancellation policy

✓


(Contact support)

✓
✓

Length of program

Core: 16 weeks
Maintenance: 8-month program

Dependent on your goals

Ongoing subscription (minimum 12 weeks)

Easy to cancel

✓
✓
✓

Refer-a-friend scheme

✗

✓
✓

Easy to include family

✓

✗

✓
Want to make losing weight feel easier?
Second Nature uses science to help you make healthy choices, ensuring they stick in the long run. Join the 150,000 people on a Second Nature journey today by taking our quiz. We use your quiz answers to tailor our advice and support on the programme, to ensure you lose weight and keep it off.
Nutrition
| | | | |
| --- | --- | --- | --- |
| | Omada | Noom® | Second Nature |
| Dietary approach | Lower carb | Low fat | Lower carb |
| Caters to vegetarian | ✓ | ✓ | ✓ |
| Caters to vegan | ✓ | ✓ | ✓ |
| Vegetarian/vegan recipe section | ✓ | ✓ | ✓ |
Support
Omada
Noom®
Second Nature

Tailors the plan around diabetes

✓
✓
✓

Tailors the plan around other health issues

✓

✗

✓

Face-to-face meetings

✗

✗

✗

Access to a qualified nutrition specialist

✗

✗

✓*
Access to certified diabetes educator (CDE)
✓


(There's no guarantee that your coach will be a CDE but some are)

✗

✗
*Second Nature coaches are all UK registered dietitians or nutritionists. This means they have completed university accredited degrees to gain this professional title. However, coaches are not registered in the US, so don't meet the regulatory requirements to be considered US registered dietitians or nutritionists.
Program features
Omada
Noom®
Second Nature

App

✓
✓
✓

Recipe videos

✓

✗

✓

Tracks sleep

✓

✗

✓

Tracks steps

✓
✓
✓

Tracks custom habits

✓
✓
✓

Education of nutrition science

✓
✓
✓

Requires calorie counting

✗

✓


(calories represented by traffic light system)

✗

Food diary feature

✓
✓
✓
Pricing
When programs provide price plans in different formats, it can be hard to accurately compare prices. To make this easier, we have calculated the price of monthly digital price plans on each program to show you how costs compare (as of April 2021). All admin fees are included in these prices.
All three programs provide you with a coach. On the Omada program coaching qualifications vary. Some coaches have specialist qualifications, and are Certified Diabetes Educators. Others are trained internally to follow Omada's best practice.
Noom® provides coaches with a Health Coach Certification offered by the 'Noomiversity', which has been approved by the National Board for Health and Wellness Coaches (NBHWC).
All Second Nature coaches are qualified nutrition specialists. Having a coach with an expertise in nutrition and wellness to support and guide you makes achieving your weight goals easier.
Another option to get support with your diet would be to see a registered dietitian. Weekly face-to-face sessions with a registered dietitian can be very expensive ($70-$100 per session). We have added a column representing this to compare costs, labelled weekly registered dietitian (WRD).
Monthly digital subscriptions:
| | | | | |
| --- | --- | --- | --- | --- |
| | Omada | Noom® | Second Nature | WRD |
| Access to a qualified nutrition specialist | Qualifications vary depending on the program | ✗ | ✓ | ✓ |
| The same, personal coach throughout the program | ✗ | ✓ | ✓ | ✓ |
| Price | $140 / month | $59 / month | $60 / month | $350 / month |
Omada primarily offers health plans for employees and can be billed directly through your medical insurance. If you'd like to pay for the program independently, you need to submit an application. Omada will then decide whether you'll be accepted.
The cost of the program is $140 per month for the first four months, and then $20 per month thereafter.
Take home message
When choosing a weight management program, it is important to consider what would fit into your lifestyle and help you achieve your goals
For those who find face-to-face meetings uncomfortable or inconvenient, online programs are a better option
Omada, Noom, and Second Nature are all digital programs
Noom®, Omada, and Second Nature approach weight loss by focusing on behaviour change as well as healthy eating
The goal of all programs is to help you make small changes that will have a big impact on your health and help reduce your risk for chronic diseases, such as type 2 diabetes and cardiovascular disease
All programs include access to a coach but qualifications vary between programs
Customer support is available at both Omada, Noom, and Second Nature