After 5 years of work, Second Nature's weight-loss results have been published by NHS England in the British Medical Journal as part of the first large-scale trial of digital weight loss programmes ever done in the world.
The landmark study shows that after 12 months, the average weight loss for people using Second Nature was over double the amount of those on the other programmes tested. This demonstrates that Second Nature is both a sustainable solution and entirely different from other digital weight loss programmes.
One of our core values at Second Nature is 'Let the Data Guide You'. That's why we make sure our programme reflects the latest nutrition and behaviour-change science. That's also why we ensure that all our health coaches are registered nutritionists or dietitians. This guarantees that both our programme and coaches provide members with the most up-to-date advice, based on scientific data, and the best possible chance of losing weight in the long term.
Being the underdogs in a huge industry, like weight loss, can sometimes mean that people doubt Second Nature's effectiveness. Up to this point, we've run studies evaluating Second Nature in isolation, received thousands of five star Trustpilot reviews, and seen first-hand the lasting effect that the programme has had on people's lives. But now, there's long-term, independent research demonstrating the effectiveness of Second Nature over other programmes.
Why is this research important?
Type 2 diabetes is a growing epidemic that costs the NHS billions of pounds each year. Over time, diabetes can damage our heart, blood vessels, eyes, kidneys, and nerves. In 2019, diabetes was the ninth leading cause of death.
However, lifestyle changes leading to weight loss can prevent or delay the development of type 2 diabetes. Evidence also suggests that significant weight loss can help some people put the condition into remission and achieve healthy blood sugar levels.
In the UK, the 'Healthier You': NHS diabetes prevention programme (DPP) offers face-to-face support to those at high risk of developing type 2 diabetes. However, many of us may find it challenging to attend these sessions for various reasons. Digital programmes tend to be much more convenient and can reach many more people at once at a much lower cost.
This is the first ever large-scale, long-term study evaluating the effectiveness of digital programmes on weight loss and blood sugar levels in a real-world setting.
How did the study work?
The study evaluated the impact of five different digital health and weight loss programmes on participants' weight and HbA1c (average blood sugar) after 12 months. Second Nature was one of the five providers. Here are some details:
Nearly 2,000 people participated in the study
Participants were split into 5 groups, each given a different provider
Participants all had weight to lose and average blood sugar levels higher than the healthy range (at higher risk of developing diabetes in the future)
The study ran for 12 months
All measurements were taken at 6 and 12 months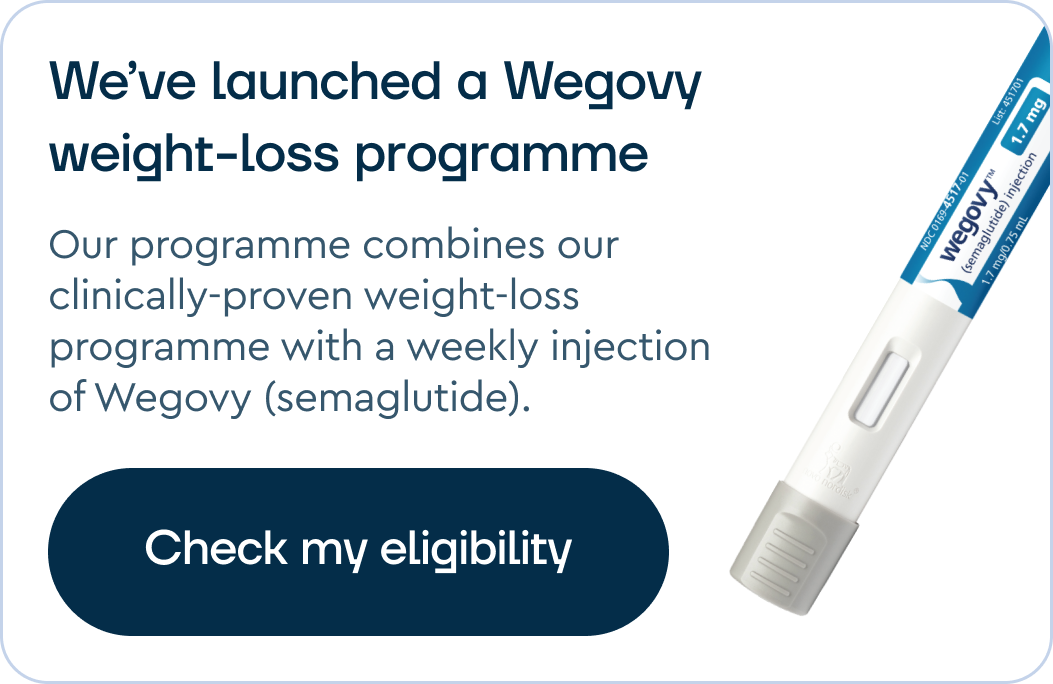 What were the results?
The results suggest that digital programmes are effective, as they were linked to clinically significant reductions in weight and average blood sugar levels. On a wider scale, this means that we can feel confident using digital programmes across the country to help tackle the obesity and diabetes epidemic.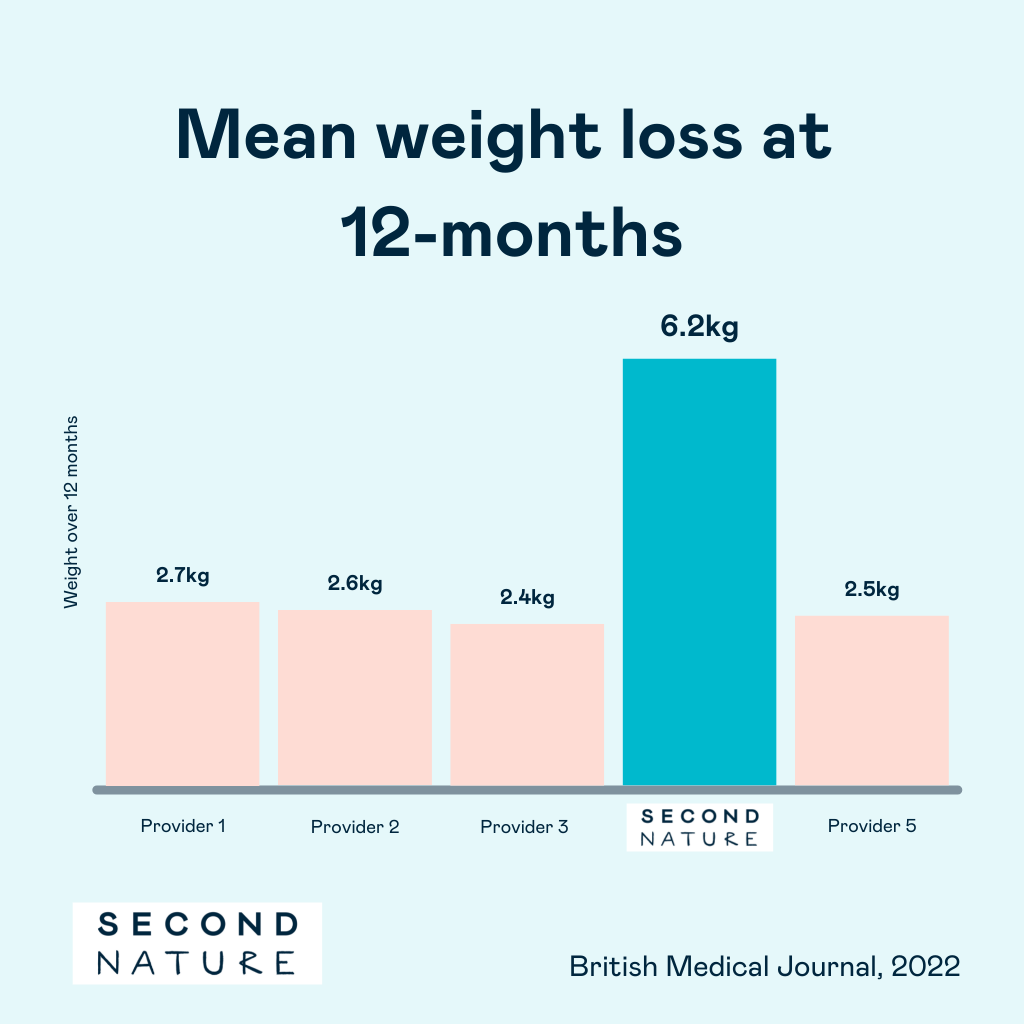 Participants on the Second Nature programme experienced significantly more weight loss at 12 months than those on the other four programmes. On top of that, participants on Second Nature saw the greatest reduction in HbA1c (average blood sugar levels) after 12 months, compared with the other four providers.
On average, across all five different providers:
Weight loss after 12 months was 3.1kg
HbA1c (average blood sugar levels) reduction was 1.6mmol/mol
We're delighted to report that Second Nature's results showed the most significant amount of weight loss and the reductions in HbA1c of the five providers over 12 months:
Weight loss after 12 months was 6.2kg
HbA1c (average blood sugar levels) reduction was 2.2mmol/mol
As with all scientific data, there are certain limitations in the methods, but we're incredibly excited to share the results that portray digital solutions to weight loss and diabetes prevention as effective, and in particular, Second Nature as an effective solution in the long term.