Jump to: Was Ozempic prescribed inappropriately? | How do you get an Ozempic prescription? | Are there other weight-loss injections available to buy in the UK? | Is it safe to order weight-loss injections online? | Why should I buy Wegovy from Second Nature?
Ozempic is no longer available in the UK as a weight-loss injection. This year, new regulations will be introduced to prevent Ozempic from being prescribed 'off-label' for private patients looking to lose weight.
It's believed the decision has been made after shortages of Ozempic meant that individuals living with type 2 diabetes were unable to access the drug.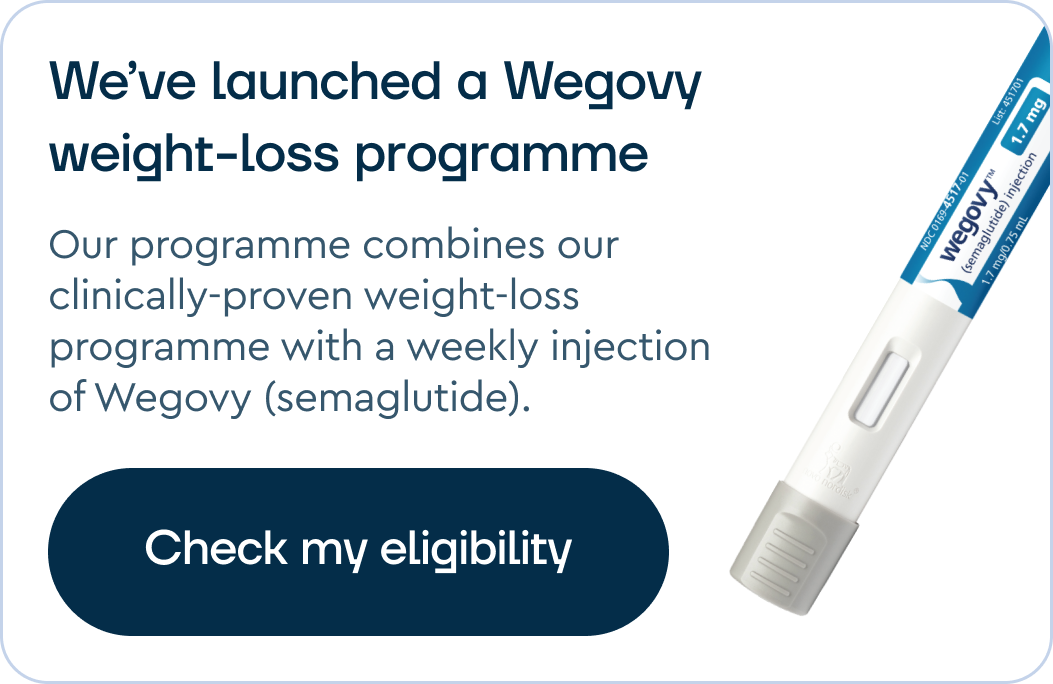 Was Ozempic prescribed inappropriately?
An investigation by The Guardian found that some online retailers were prescribing Ozempic for people with a 'healthy' BMI who were looking to slim down.
The investigation found that some online prescription forms were easy to bypass, with reporters simply lying about their BMI to obtain the prescription.
There was one instance where a reporter obtained a prescription despite entering a healthy BMI of 20 on their application.
Off-label use of medications is considered quite normal under the appropriate circumstances. If a healthcare professional or pharmacist believes that a patient will benefit by using a medication outside its approved use, this is OK.
The issue with Ozempic seemed to be due to the unprecedented demand for the weight-loss jab made famous by online forums reporting its weight-loss benefit and various celebrities touting its use.
How do you get an Ozempic prescription in the UK?
To receive an Ozempic prescription in the UK, here are some of the criteria you need to meet:
Have poorly controlled type 2 diabetes
Treatment with metformin is considered inappropriate
Have a BMI of 30 or over
Have no diagnosis or family history of thyroid cancer
Have no diagnosis or family history of pancreatic cancer or pancreatitis
Ozempic is no longer prescribed for individuals living with obesity without type 2 diabetes.
Are there other weight-loss injections available to buy in the UK?
Only two weight-loss jabs are available to buy online in the UK: Saxenda (liraglutide) and Wegovy (semaglutide).
Wegovy is the same drug as Ozempic but is available in higher doses and approved for weight loss, unlike Ozempic, which is only approved for type 2 diabetes.
Wegovy has launched in the UK, but it's currently being prioritised for the NHS and high-priority patients. Wegovy should be more widely available for weight loss by the end of 2023.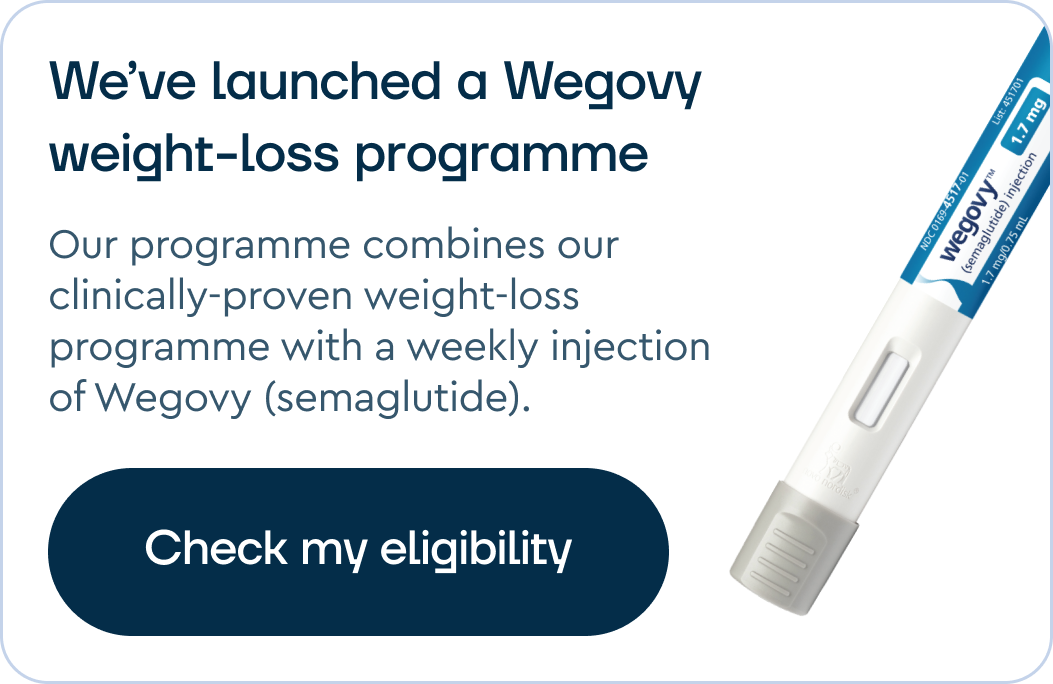 Is it safe to order a Wegovy prescription online?
All online prescribers have to follow strict regulations in the UK to provide medications for delivery.
All pharmacies in Great Britain, including those providing internet services, must be registered with the General Pharmaceutical Council (GPhC) and meet their standards for registered pharmacies.
Prescribers may partner with providers like Second Nature to distribute their products. All partners must follow strict regulations and have sufficient insurance coverage to advertise and sell medication.
However, illegal websites do operate beyond these regulations; here are some tips to ensure you're buying prescription medicines from reliable sources:
If you're purchasing your medication through a prescriber's partner, like Second Nature, make sure the prescribing pharmacy information is provided
Be wary of online pharmacies that offer prescription drugs without a prescription or at a significantly lower price than other pharmacies
Check if the online pharmacy is licensed and located in the United Kingdom
Make sure that the online pharmacy has a licensed pharmacist available to answer your questions
Why should I buy Wegovy from Second Nature?
Suppose you've decided that you would like to try Wegovy and can't access Second Nature via the NHS, and you also meet the eligibility criteria. In that case, you might ask why you should choose Second Nature over other providers.
Our answer would be: for peace of mind.
Second Nature is the only UK company that provides private weight-loss injections and is also trusted by the NHS to provide weight-loss services.
The NHS has used Second Nature for over 6 years, and we ensure we abide by the highest levels of data security and patient safety.
With that comes a level of authenticity and peace of mind that other providers cannot match (e.g., Boots, Superdrug, Juniper, Numan, Manual, etc.).
If you want to go with a company with a proven track record of providing the most effective digital weight-loss programme to the NHS (as proven in our official scientific publications in the British Medical Journal and others), then give us a go.