Second Nature have just raised $3 million in a funding round lead by Connect Ventures and managing partner, Sitar Teli, doubling down on its ambitions to tackle Type 2 diabetes.
Take our personalised quiz and get started with OurPath by clicking here.
Despite the fierce competition OurPath faces in the digital health market, co-founders Chris Edson and Mike Gibbs remain steadfast in their mission to reverse Type 2 diabetes in the UK where health systems like the NHS are coming under intense pressure (current NHS spend on diabetes is over £10 billion per year).
In addition to Connect and SpeedInvest, the co-founder of Transferwise, Taavet Hinrinkus, the co-founder of Gumtree, Michael Pennington, and co-founder of Songkick, Ian Hogarth have joined in on the round. An official announcement of the round was featured in TechCrunch, the leading authority on startups, venture capital, and the bleeding edge of technology. 
With backing from some of London's top investors, OurPath is looking to provide its services to an even greater number of people to build upon its early successes in late 2017 and 2018. Not only has OurPath expanded into the NHS as part of the Healthier You: Diabetes Prevention Programme, the company has brought its platform to full fruition in the digital health and lifestyle app market in the UK.
The OurPath digital health programme has demonstrated a mean weight loss of 8.2% body weight loss among clinical trial participants at month six, according to research published by the Royal College of Physicians. With this, OurPath believe it can significantly reduce people's risk for diseases like Type 2 diabetes – where with one kilogram of weight loss, Type 2 diabetes risk has to the potential to be reduced by up to 15%.
Over the course of the next 12 months, the OurPath team are out to make good on its promise of 'reversing' Type 2 diabetes at an even greater scale.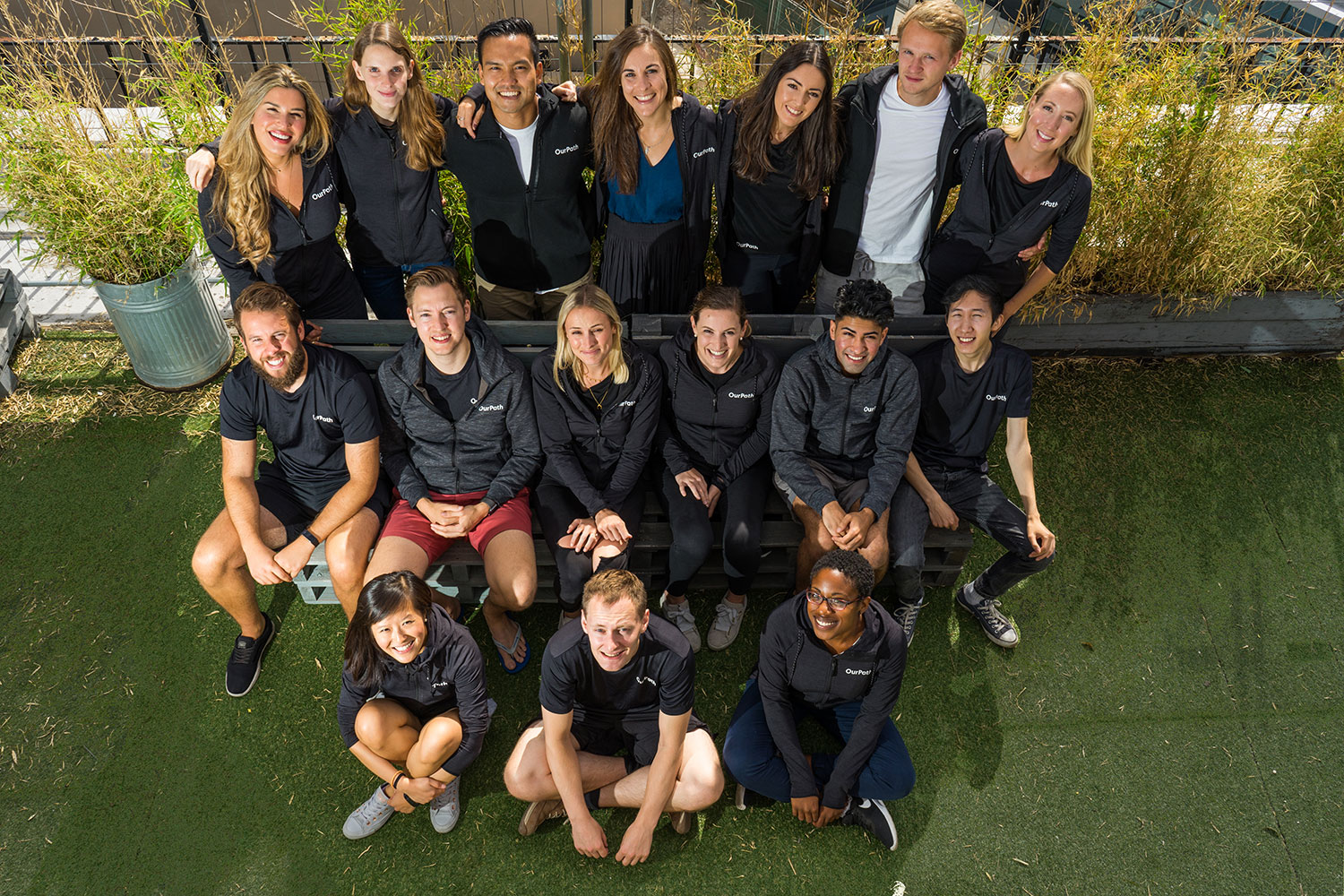 The full OurPath team.
If you or someone you know want to give OurPath a go, get started on our website ourpath.co.uk and click 'Get Plan' to sign up privately.