We're very excited to have been featured in WIRED magazine for the second time this year!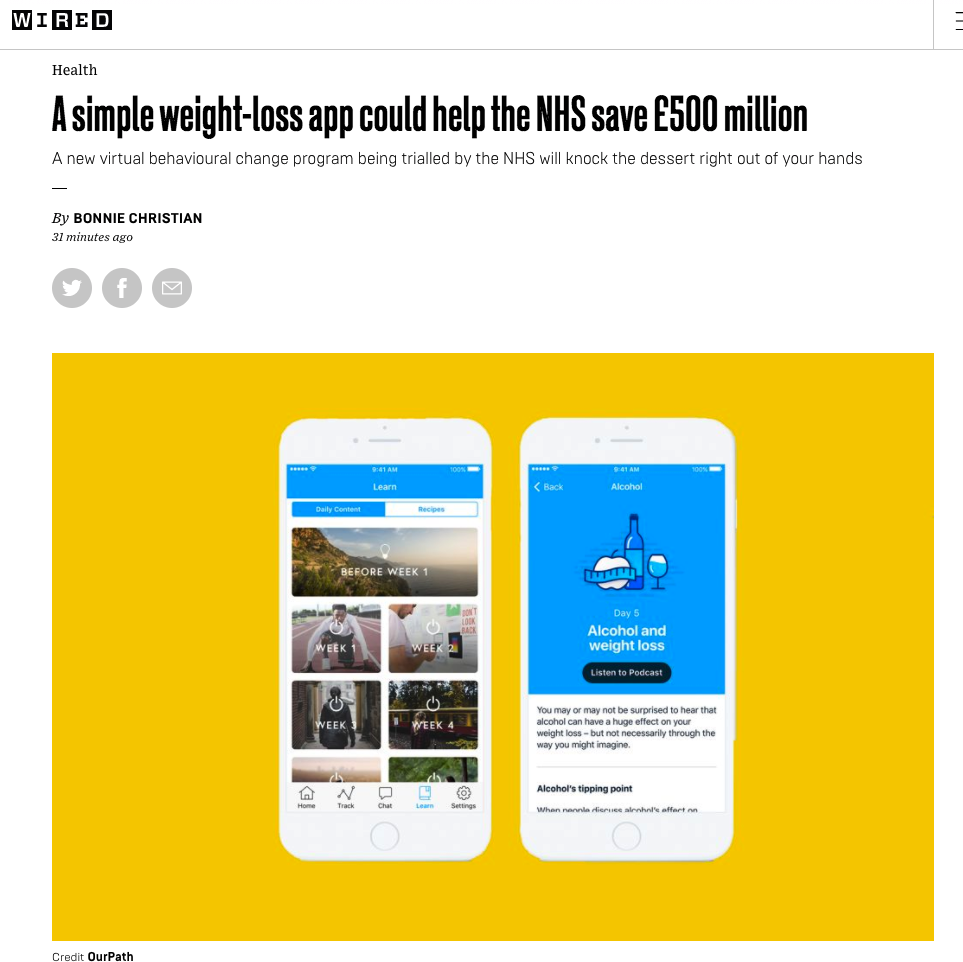 Things have been very busy at OurPath recently. We were announced as one of the digital providers of the Healthier You: NHS Diabetes Prevention programme. We also unveiled our partnership with Roche Diabetes Care, which will enable us to offer our programme to consumers across the UK at a much bigger scale than previously.
Helping the NHS tackle the diabetes epidemic
More than 3 million people in the UK are living with type 2 diabetes. An additional 5 million are at risk of this life-changing condition. While there is a genetic component to this risk, most of it is due to our own unhealthy lifestyles.
Simple changes to how we live our lives, like maintaining a healthy weight and increasing our activity levels, could help reduce our risk of developing type 2.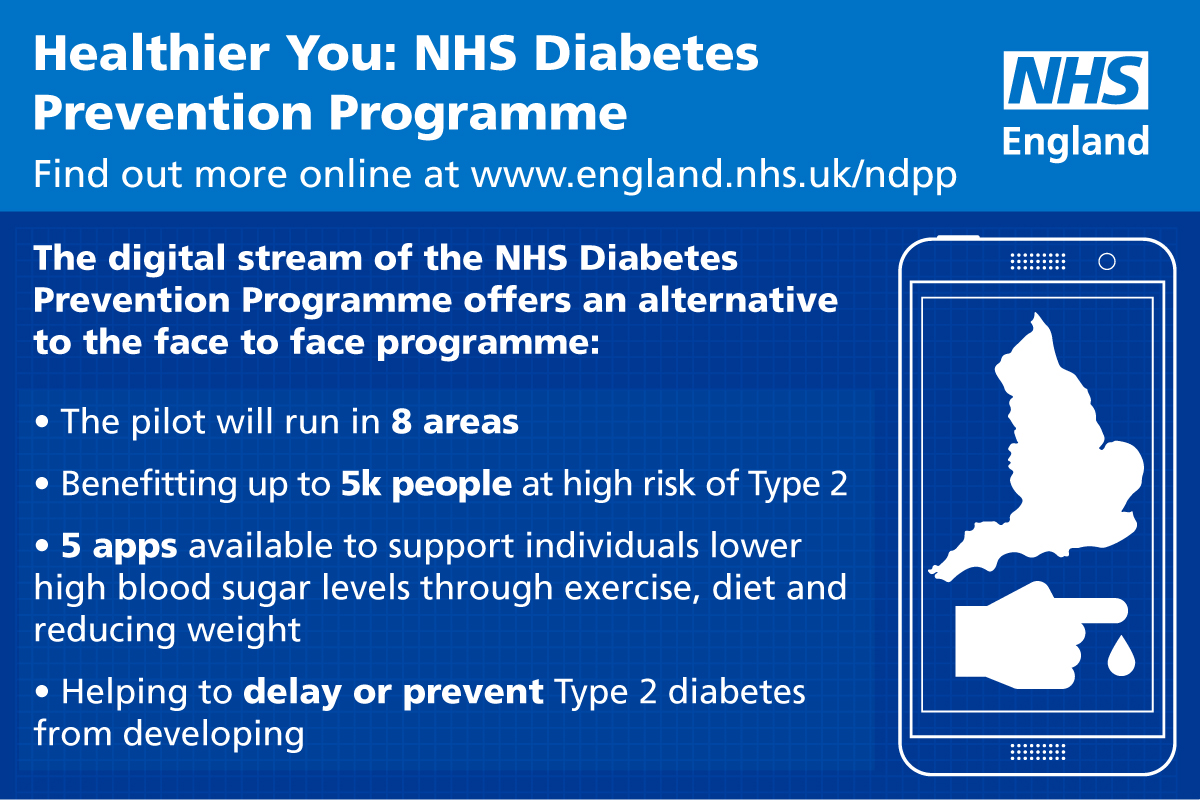 We've already had very positive results published in the Future of Healthcare journal. Programme users lost 8.2% of their body weight over six months, reducing their risk of developing type 2 diabetes by 50%.
As part of the NHS Diabetes Prevention Programme, we want to replicate those results across NHS patients at risk.
How does the programme work?
Our programme draws on the latest behavioural change science to support people to do just that. We combine different tried and tested elements into one holistic package. So we don't just look at diet and exercise but also at thought patterns, behaviours, sleep and stress management for instance.
We provide simple, effective and evidence-based nutritional advice. People get invested in their health by monitoring their progress using the smart scales and an activity tracker.
We also provide accountability and support through daily check-ins with a nutrition expert and a group for advice and support. Ultimately the goal is to empower people to make sustainable changes and look after themselves better for the long-term.
Want to make losing weight feel easier?
The Second Nature app uses behavioural science to retrain your mind to make healthy choices automatically, so these stick in the long run. Join 150,000 people who've used Second Nature to make losing weight feel easier - the first step is to create your personalised plan with our quick quiz.
What about people who just want to make a lifestyle change?
This is where our partnership with Roche comes in! Anybody who'd like to build healthier habits can do the programme, whether they're referred by their GP or not.
Partnering with Roche will help us roll out the programme on a much faster and larger scale. We aim to empower people across the UK and Ireland to live healthier lifestyles, avoiding the health complications associated with sedentary living and poor diets.
Check out the article to find out more about our mission to tackle the global diabetes epidemic and save the NHS millions of pounds, or find out more about the programme here.