Forbes' prestigious '30 under 30' list is out for 2018, highlighting outstanding leadership from entrepreneurs under the age of 30 across industries. And guess what? Both our OurPath co-founders are in it!
Chris and Mike have been recognised as exceptional young disruptors in the science and healthcare industry. This is on the back of OurPath's success both as a consumer programme and as a service within the NHS.
Obviously being described as 'visionary entrepreneurs changing how Europe does business' is great, but beyond that it's truly a great opportunity to signal boost OurPath's mission.
Chris and Mike met while working as healthcare advisors to the NHS, seeing first-hand the huge impact of lifestyle diseases like type 2 diabetes on both individuals and public health services. In 2014, they quit their day jobs to try and find a solution to the growing global epidemic.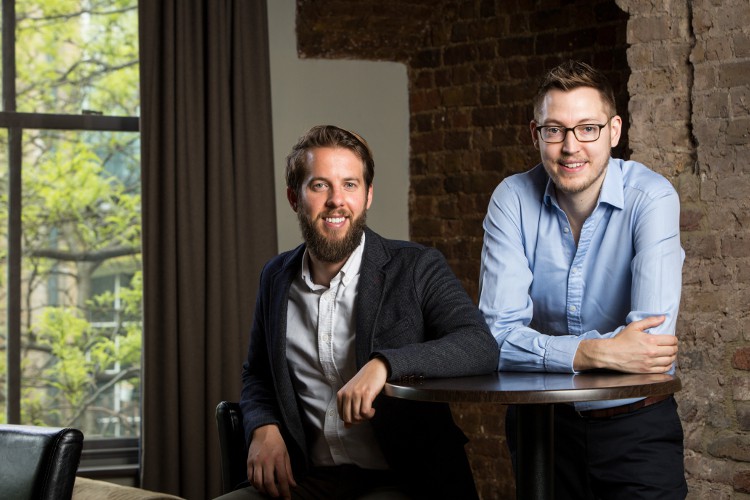 Life-altering diseases like type 2 diabetes cost the NHS more than £10bn a year, but in most cases are largely preventable through lifestyle interventions. OurPath leverages the latest behavioural science to help people live a healthier life, free of chronic conditions.
We launched in 2016, and within a year became the first ever online behavioural change programme to be commissioned by the NHS. We had really positive results helping patients living with type 2 diabetes better manage their conditions, and in some instances even come off their medications.
Additionally, our published trial results have shown that people using the programme achieved an average of 8.2% weight loss at 6 months (about 7 kilos!) and a 50% reduction in risk of developing type 2 diabetes.
In 2017, OurPath was selected as one of the 5 digital providers for the NHS's National Diabetes Prevention Programme. We also went into partnership with Roche, to scale the consumer side of the programme.
Our goal is to help over 750, 000 people live healthier lifestyles in the next five years, potentially saving the NHS more than £500m.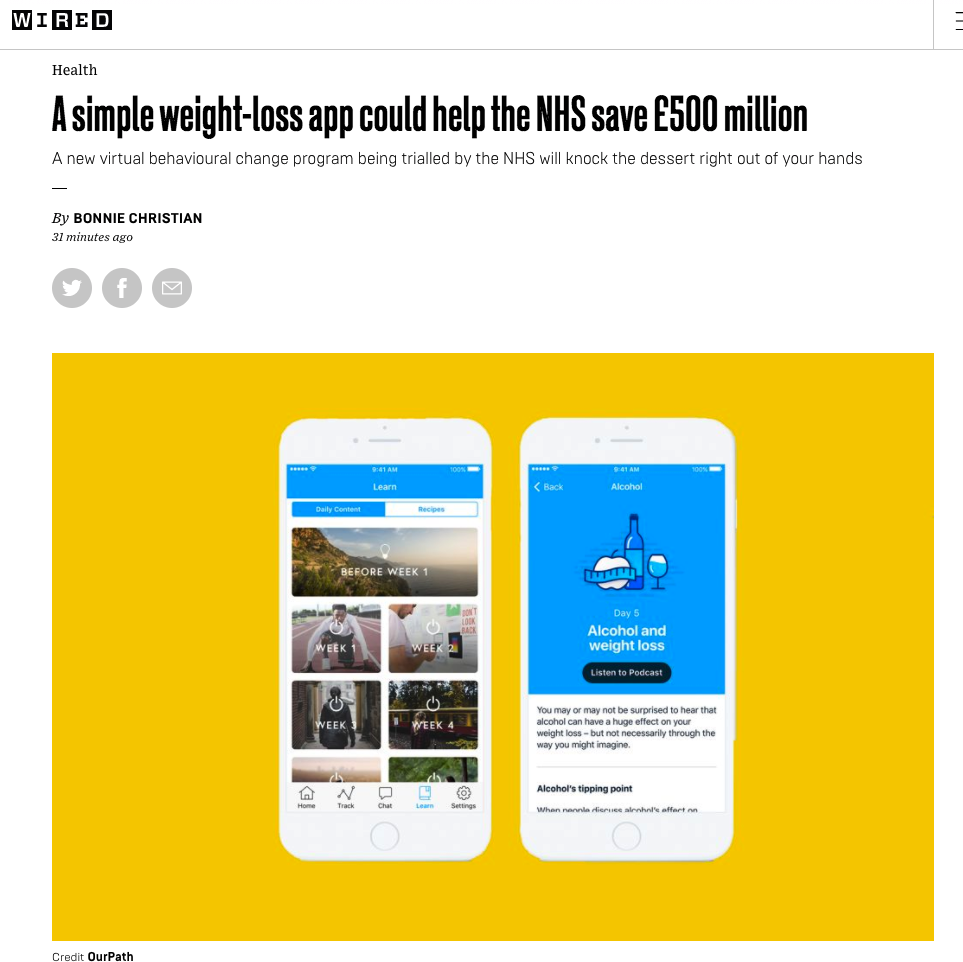 It's an honour and a pleasure to have been featured in Forbes amongst such illustrious company, and it bodes well for the year ahead! Watch this space for upcoming news, or find out more about OurPath's mission here.