Sometimes you just don't feel comfortable in your skin, and you need to make a change. We know how you feel! That's why OurPath has a fresh new look.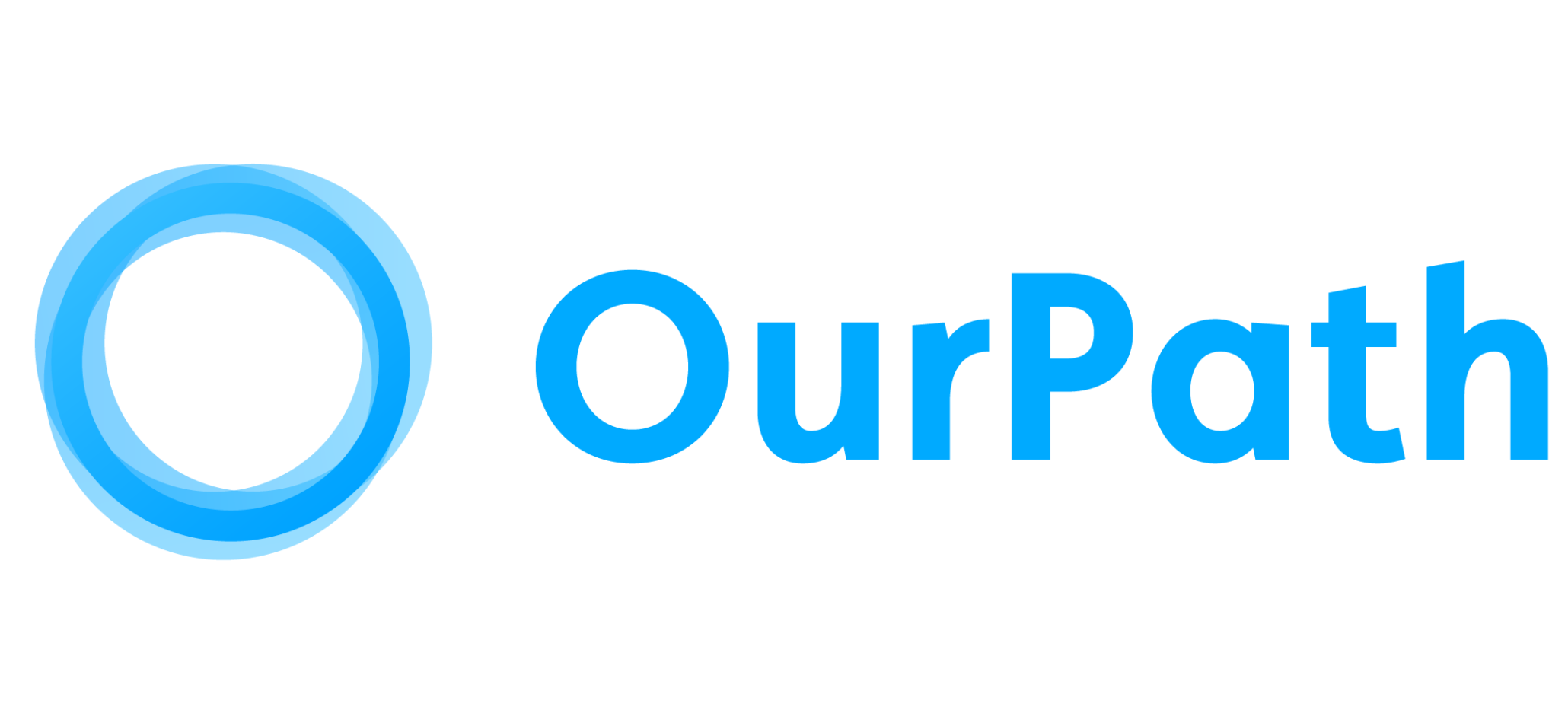 At OurPath, we take a new and innovative approach to health and fitness, bringing together the latest technology and scientific research to create the ultimate lifestyle change programme. Focusing on support and sustainability rather than speed of weight loss, we are revolutionising the industry to help you look and feel better, not just for now, but forever.
We wanted a logo that would encompass our company values, reminding us of what we stand for every day. The new design is made up of four circles, representing our four core values, which we strive to put at the centre of everything we do.
Real, lasting lifestyle change is a self-perpetuating cycle. Your path doesn't end when you reach your goal –  rather, you build on the healthy habits you've established over time until they become OurPath. At OurPath, we provide you with the tools for a lifetime of healthy living.

We're holistic
Unlike other solutions out there, we know that the key to a healthy lifestyle isn't just about 'eating less and moving more'. There are many other factors to tackle, including sleep patterns, stress management and mental well-being.
We strive to combine tried and tested solutions for lifestyle change into one comprehensive package so you can experiment and find what works best for you –  whether it's group support, health tracking, mindfulness techniques, or a different combination entirely.
We help you build healthy habits that will transform not only how you look, but more importantly, how you feel.
We're supportive
Support is scientifically proven to be one of the most significant, but often neglected, factors in producing positive weight loss results. That's why we've got a unique and extensive support network in place to give you everything you need at every stage of the programme, whether you're just starting out or want to keep in touch after finishing.
Our apps offer the chance to cheer on fellow OurPath members, chat to them about their experiences and, of course, receive invaluable support from your dedicated dietitian. We keep you on track, accountable and motivated when times get tough –  whenever you need, and wherever you are.
Want to make losing weight feel easier?
Second Nature uses science to help you make healthy choices, ensuring they stick in the long run. Join the 150,000 people on a Second Nature journey today by taking our quiz. We use your quiz answers to tailor our advice and support on the programme, to ensure you lose weight and keep it off.
We're innovative
As a new company, we aim to be at the forefront of innovation, both now and in the future, using the latest technology and scientific knowledge available to give you the best chance of success.
We are not afraid of change, and any feedback that our customers give us will be used to create a new, better version of our product. Keeping up to date with the latest research in nutritional science is integral to our business, and we continually update our content to give you the latest advice.
We've drawn on the latest in behavioural science to make lifestyle change as easy as possible. OurPath is quite literally designed for success!
We're sustainable
Diets are generally short-term solutions, often with negative long-term consequences. We're not a diet. Our goal is to give you the tools you need to make lifelong changes, with positive long-term results.
With extensive research into behavioural change, OurPath helps you build healthy habits that stick.  By the end of the programme, you'll have the knowledge, skills and confidence to enjoy.
WIN a 3-month subscription to OurPath
To celebrate our rebranding, we're giving away two 3-month subscriptions to OurPath on Facebook (RRP £180 each). Win free wireless scales, an activity tracker and 24/7 access to a dietitian and the OurPath community to help you live a healthier lifestyle!
To win:
(Entries close at midnight on Sunday 17th of September. You must be over 18 and based in the UK to win and agree to our T&Cs.)