Data, Intelligence and The Future of Security
After being selected as one of 42 startups in the United Kingdom to participate in the Pitch@Palace 9.0 Boot Camp, lead by HRH The Duke of York – OurPath has been invited to pitch its digital health platform at St. James's Palace on April 25, 2018 in London.
Vote for OurPath for the People's Choice Award
As part of the Pitch@Palace 9.0 event, people are encouraged to vote for the startup with the potential to deliver the best solutions to age-old problems. OurPath was built to save people across the UK from the complications of diabetes while also saving the NHS from spending greater than £1.1 million per hour on diabetes care.
Vote for OurPath for the People's Choice Award by clicking here. Polls close on April 25th, 2018 19:00 GMT.
View our Chief Executive, Chris Edson speak about the power of digital health for conditions like type 2 diabetes below.
OurPath CEO, Chris Edson
Want to make losing weight feel easier?
Second Nature uses science to help you make healthy choices, ensuring they stick in the long run. Join the 150,000 people on a Second Nature journey today by taking our quiz. We use your quiz answers to tailor our advice and support on the programme, to ensure you lose weight and keep it off.
About Pitch@Palace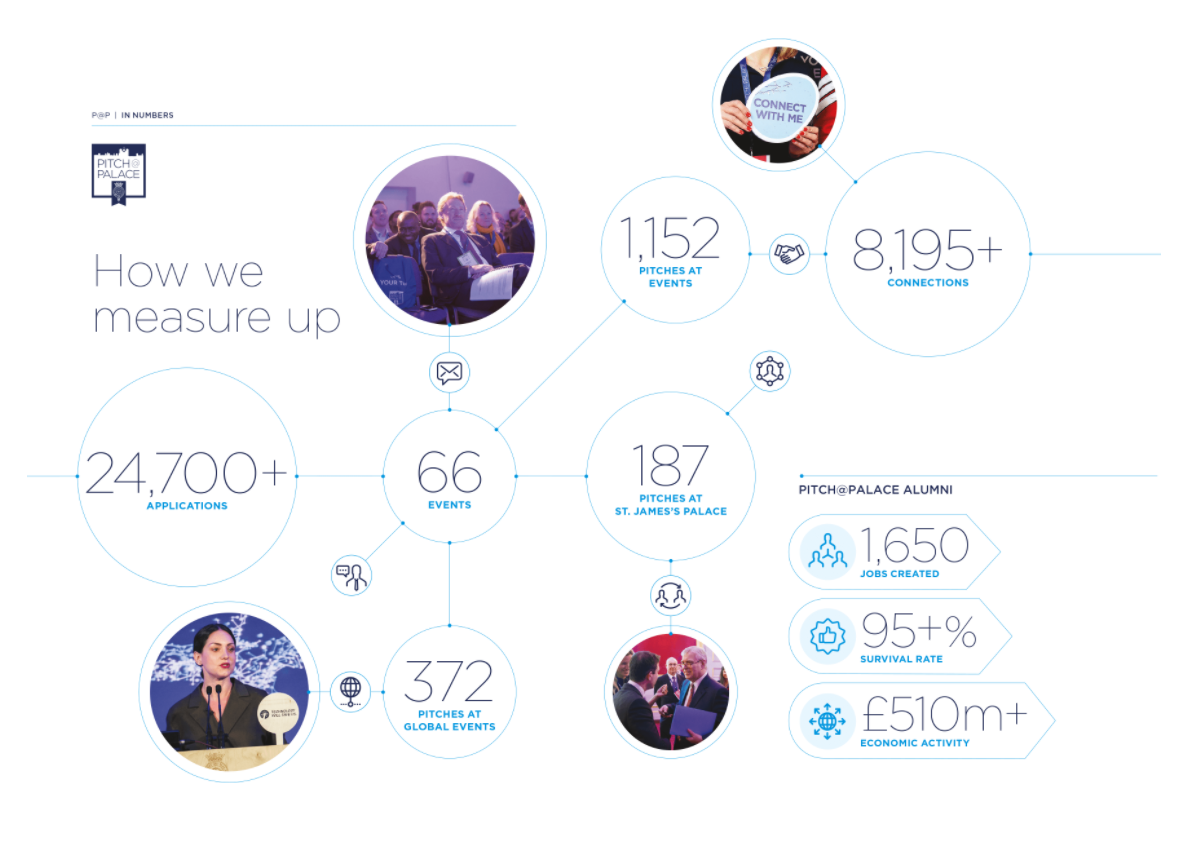 Pitch@Palace by the numbers
The Duke of York founded Pitch@Palace in 2014, recognising the profound role that Entrepreneurship is playing, and will continue to play in the future of the United Kingdom and Global economy.
Pitch@Palace gives Entrepreneurs the opportunity to meet the people who can help make their business dreams become a reality.
Pitch@Palace guides, helps and connects Entrepreneurs and early-stage businesses with potential supporters, including CEOs, influencers, angels, mentors and business partners.
Entrepreneurs are selected to participate in Pitch@Palace and are invited to attend Boot Camp. They receive support and guidance on how to develop and hone their Pitch, as well as support with investment, introductions and strategic guidance. All of the Entrepreneurs selected for Boot Camp are invited to the final event at St. James's Palace, and a selection of these businesses Pitch directly to an influential audience from the worlds of entrepreneurship, technology, media and investment. The support does not end there. All of the Pitch@Palace Entrepreneurs, whether selected to Pitch at St. James's Palace or not, join our growing alumni network of Entrepreneurs and receive ongoing support.
 Read more about Pitch@Palace here.